Africa No Filter (ANF) and Meta have announced the six finalists of the first-ever "Future Africa: Telling Stories, Building Worlds" programme. The programme was launched in December 2021 with an aim of incorporating and placing African stories at the heart of future technologies.
Participants are drawn from various genres of modern art, including music, film, sculpture making, and other multimedia installations. Entries explore subjects such as heritage, memory, imagination, masculinity, fluid spaces, Extended Reality(XR) and spirituality.
The winners of this first round come from Mozambique, South Africa, Nigeria, Mauritius, Cameroon, and Kenya, each representing a unique application of their artistic skills.
From Kenya, Michelle Angawa, a film editor and XR creator, presented a short tragicomedy that narrates the daily struggles of a Nairobi boda boda rider, exemplifying his desires and the complexities of life in the Kenyan Capital.
The other winner is Cameroonian Pierre-Christophe Gam, who is fusing film, photography, and Virtual Reality(VR) to recreate the future of Africa as experienced by an African family living in the year 2070.
There is also South African Xabiso Vili, who uses speculative fiction to explore reconciliation and healing. Vili is a writer, performer, and a new media artist.
Nirma Madhoo from Mauritius is a fashion filmmaker, XR creator and a Ph.D candidate. Her entry into the ANF-Meta competition looks into ancient practices such as cultural astronomy and their impact on African cultures.
Nigerian multimedia artist Malik Afegbua is curating a virtual heritage experience of the renowned Kofar-Mata dye pit, a cultural and historical site in Kano, Nigeria.
The final entry is by Mozambican director and producer Lara Sousa who views the ocean as a sacred site of spirituality as she recreates the journey of Lemanjá, the Afro-Brazilian goddess of wisdom.
Each participant in this programme will benefit from up to $30,000 in funding and gain exposure through participation in events in the XR-industry. They are also set to gain through mentorship from Electric Sound and Imisi3d.
Africa No Filter is a donor-funded collaborative supported by Ford Foundation, Bloomberg, Luminate, Open Society Foundations among other donors.
The initiative supports narrative change-makers who, through their artistic talents, depict Africa as a progressive and dynamic continent. By supporting storytellers, ANF believes it will be able to deliver disruption and challenge harmful narratives.
Follow us on Telegram, Twitter, Facebook, or subscribe to our weekly newsletter to ensure you don't miss out on any future updates. Send tips to info@techtrendske.co.ke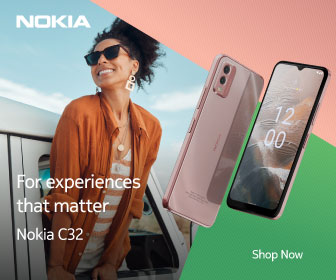 Follow Us