Envisionit Deep AI, a South African health-tech startup that uses AI to bridge the gap in diagnostic imaging, has raised $1.65m to expand access to medical imaging.
The funding round was led by New GX Ventures SA, a joint venture between New GX Capital, RMB Ventures, and GIIG Africa.
"We have this exciting goal to combine revolutionary technology like artificial intelligence with radiology and we want to transform the way radiologists look, interpret imaging and make diagnosis," said Jaishree Naidoo, co-founder, and company CEO of Envisionit.
Among the startup's products is Radify AI, a platform that the company says is faster, more accurate, and well-positioned to offer quality and affordable medical imaging diagnosis.
Radify AI has already received approval from the South African Health Products Regulatory Association, and executives now say they want to go global. They are currently seeking the approval of the American regulator Food and Drugs Administration (FDA) and the European Medical Agency.
According to the CEO, Envsionit Deep AI's ultimate goal is to bring down the burden of the healthcare system in Africa which is plagued by challenges in infrastructure and investment in human resources.
Nadoo emphasizes that the startup's products are developed for use in both urban and rural settings.
"Whether in a first-world setting or a rural clinic that may not have great broadband capacity or the best infrastructure… because the whole idea for our product is to democratize access to diagnostic imaging, and we will not be democratizing if we lack solutions that can go out into rural settings, she said.
Follow us on Telegram, Twitter, and Facebook, or subscribe to our weekly newsletter to ensure you don't miss out on any future updates. Send tips to info@techtrendske.co.ke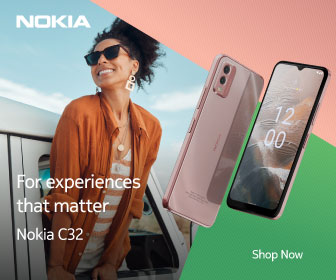 Follow Us