Blockchain
News
Nigeria is working on a law recognizing cryptocurrency as legal tender
The move comes as countries across the globe pursue various approaches to regulating digital currencies.
Nigeria's House of Representatives is working on a law that may soon recognize cryptocurrency as legal tender, alongside other forms of digital currencies.
This was revealed by Babangida Ibrahim, who is the chairman of the Capital Market and Institutions in the house.
The proposed law, identified as the Investments and Securities Act, 2007 (Amendment) Bill, will give powers to the Securities Exchange Commission (SEC) to recognize and regulate digital currencies in the country.
"We need an efficient and vibrant capital market." Ibrahim said, "For us to do that, we have to be up-to-date with global practices.
"In recent times, there are a lot of changes within the capital market, especially with the introduction of digital currencies, commodity exchanges and so many other things that are essential, that need to be captured in the new Act," he added.
The move comes at a time when Nigerians have also shown little to no interest in Nigeria's central bank digital currency, the eNaira according to reports. In September last year, The Central Bank of Nigeria (CBN) partnered with Barbadian fintech firm Bitt, to develop the eNaira. The digital currency has so far only obtained a 0.5% adoption rate as of October.
Countries across the globe continue to pursue various approaches to regulating digital currencies. Cryptocurrency regulation has grown in popularity over the years. Globally, 33 countries regulated cryptocurrency in 2018. As of 2021, this number had risen dramatically to 103 nations. In Africa, the Central African Republic(CAR) became the first country to allow the use of Bitcoin as an official currency. The move attracted mixed reactions from various observers including the Word Bank, but the CAR never relented. 
As several countries ban and discourage the use of digital currencies, others such as Ethiopia decided to take a different path. In August, the country issued a directive ordering all cryptocurrency operators to register with the Information Network Security Administration (INSA) which is the national cybersecurity agency to ensure that their movements and transactions can be easily monitored.
In Kenya, The Central Bank of Kenya (CBK) has maintained that crypto is a form of unregulated digital currency that is not issued or guaranteed by any government or central bank.
Follow us on Telegram, Twitter, and Facebook, or subscribe to our weekly newsletter to ensure you don't miss out on any future updates. Send tips to info@techtrendske.co.ke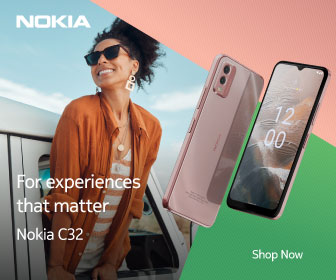 Follow Us