Reviews
TECNO Camon 16 Premier VS Realme 6: Which one should you buy?
..there's a slight difference, but one definitely stands out
TECNO Camon 16 Premier and Realme 6 (Review) have both been unveiled in the Kenyan market barely a month ago. Both phones promise better performance than their predecessors thanks to the upgraded processors. TECNO Camon 16 Premier goes for KES 28,499 while the realme 6 is roughly KES 30,000.
Both phones have FHD+ 90Hz displays as their main selling points and MediaTek's gaming-focused Helio G90 processor.
So, what should you choose if you're in the market for a new device around KES 30,000? Here's a spec showdown between TECNO Camon 16 Premier and realme 6.
Design
The two don't have a significant disparity in terms of design. Starting with TECNO Camon 16 Premier (Unboxing video), you're getting a pill-shaped hole punch on the front, a wide rectangular camera bump placed on the center top at the back, and a side-placed fingerprint sensor(still acts as a power button).
At the bottom of the phone is a single bottom-firing speaker, a USB Type C port, a microphone, and a headphone jack — as the realme 6. In general aesthetics, realme 6 (Unboxing video) has a punch hole on the front, a vertical pill-shaped camera bump in the top left corner, and a side-placed fingerprint sensor.
An essential feature of realme 6's design is splash resistance.
Realme 6 is available in Comet Blue and Comet White, while TECNO Camon 16 Premier is only selling in Glacier silver (for now).
Displays
TECNO Camon 16 Premier has a 6.9-inch FHD+ display boasting 90Hz refresh rate and HDR10+ support. Realme 6 has a relatively smaller 6.5-inch display with a similar resolution and refresh rate.
From the figures, its clear realme 6 offers more crisp quality thanks to the small screen that ensures more pixels per inch. Realme 6 also has corning Gorillas 3 on top for scratch protection.
Performance
Both phones have 8GB of memory and 128GB of internal storage. Across the two is a dedicated microSD card slot. The two have MediaTek's Helio G90T processor under the hood, with identical Octa-core CPU that maxes out at 2.05GHz. In theory, Camon 16 Premier and realme 6 should have similar performance, but that can't isn't definitely the case – with both phones sporting different custom UIs.
Camera
In the camera front, both devices have four lenses in total at the back. TECNO chose Sony's 64MP camera while realme chose the Samsung GW1 sensor to lead the pack. The technical specifications of the two lenses are almost identical, but Samsung's lens has a slightly bigger aperture and sensor.
Both lenses have autofocus. The other three lenses on realme 6 are an 8 MP, f/2.3, ultrawide, a 2 MP, f/2.4 macro, and a 2 MP f/2.4 mono-lens that also takes care of depth sensing.
On TECNO Camon 16 Premier is an 8 MP, f/2.3 ultrawide, a 2 MP, f/2.4 dedicated video camera, and a 2 MP, f/2.4 depth sensor.
On the front, Camon 16  has dual cameras (48MP wide and an 8MP ultrawide camera), while realme 6 only has a single 16MP wide lens.
Both phones have a wide array of shooting modes and AI enhancement features. Despite the slight differences, both phones can shoot 4K videos at 30fps.
Battery
TECNO Camon 16 Premier and realme 6 draw power from a 4,500mAh and 4,300mAh battery, respectively. They both have USB Type C ports.
Regardless of your choice, both devices have fast charging support. Camon 16 Premier supports up to 33W, and realme 6 maxes out at 30W.
TECNO says the 33W brick can take the battery from flat to 70% in 30 minutes, while realme touts 0 to 100 in 55minutes.
Price
Camon 16 Premier costs KES 28,499 while realme 6 costs KES 29,999. Both phones are available on Jumia.
Conclusion
Choosing between the two is not an easy task, considering the two phones are nearly identical. Slight differences, however, emerge on the display side, design, and the camera department, not to mention the price.
It's good to keep in mind both have Android 10 out-of-the-box but with respective custom UIs on top and, of course, reasonable amounts of bloatware.
TECNO's Camon 16 Premier appeals with its bigger battery, slightly faster RAW charging speeds, price, and versatile dual selfie camera.
Realme 6 is not left far off and offers almost the same. Its splash resistance(Not to be confused with water resistance), higher PPI and Corning Glass 3 protection are also appealing.
The choice can boil down real quick to HiOS vs. realme UI to some. Overall, however, TECNO Camon 16 Premier looks a little better on the spec sheet than the realme 6.
Follow us on Telegram, Twitter, Facebook, or subscribe to our weekly newsletter to ensure you don't miss out on any future updates.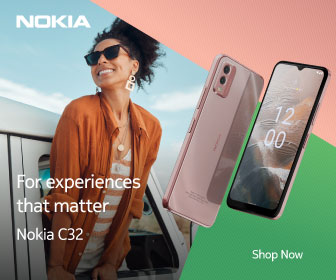 Follow Us