Tecno launched its camera-centric Camon 20 series in Kenya back in May this year. The series comprises four devices; the Camon 20, Camon 20 Pro 4G, Camon 20 Pro 5G and the Camon 20 Premier 5G. 
At the launch, Tecno said the series promises to bring spectacular portrait video and night portrait photography experience. Of course, if you have always been curious about the Camon series this is one of those features you are looking out for.
We got our hands on the Camon 20 Pro 4G which comes with what Tecno is calling the Camon PUZZLE deconstructionist design. We have a separate article talking about this, you can check it out here. In this article, we will be focusing on the phone's camera performance. 
Main Camera
The Camon 20 Pro is a camera-centric phone so of course Tecno had to put in a lot of work here. The phone features a triple camera setup on the back with the star of the show being the 64MP RGBW (G+P) main sensor with a large f/1.65 aperture lens and OIS. 
Tecno has designed this main sensor to enhance light sensitivity and improve low-light performance. What this means is that you can still get some decent shots even in low light.  There's also a 2MP depth sensor and a 2MP macro unit accompanying the main sensor. 
Is the main camera performance satisfactory? Well, Yes at least according to our experience with the device. Shots taken are quite sharp, detailed, well-balanced and with good colours especially when the AI feature is turned off. Turning the AI feature on, however, tends to oversaturate the colours.
You also have a number of camera modes to play around with including Super Night, Slow Motion, Portrait, Sky Shop, and Panorama, Dual Video among others.
Portrait mode which adds a nice blur effect to the background does a good job on the Camon 20 Pro, maybe Tecno should have worked on edge detection. It could have been better. Sky Shop mode allows you to change the sky in the background of a photo and you can choose between sunny, rainbow, azure sky, starry, galaxy and more. I actually liked it. 
The Super Night does a fair job but, at that price point, I wouldn't really complain. In low light, the AI camera will automatically switch to "night view" which works just fine. 
Check sample shots below.
Super Night Mode shots
Portraits
Selfie Camera
Tecno has added a 32MP snapper in a punch-hole setup of the Camon 20 Pro. This is the best selfie camera I have used recently on a Tecno device.
In daylight, it captures very decent selfies with good detail and accurate skin tones. 
Indoors the camera seems to struggle though with colors appearing slightly pale. Well, the images are still usable though. Again, the portrait mode adds some nice blur effect to the background. 
Check sample selfies below.
Video Recording 
You can shoot up to 4K videos at 30fps on the Camon 20 Pro. For steady steady portrait videos, Tecno has incorporated SLR camera in-body image stabilization into the CAMON 20 Pro. Tecno says the devices with 5,000 Times/s Sensor-Shift OIS Anti-Shaking Technology can compensate for shakes up to 5,000 times per second. As a result, images and video are crisp and vivid, even when taken while moving at speed. 
The technology is actually the most cutting-edge anti-shake solution in the industry, aiming to popularize the SLR camera anti-shake innovations on smartphones. Unlike traditional anti-shake solution that compromises image quality, it preserves every single ray of light without cropping the image. Even in low light, up to 93% of the footage shot can still be achieved.
Dual Video mode also allows you to record videos with the front and rear cameras at the same time, combined into one recording. 
That's it for this article. Share your thoughts about the phone's camera performance in the comments section below.
Follow us on Telegram, Twitter, and Facebook, or subscribe to our weekly newsletter to ensure you don't miss out on any future updates. Send tips to info@techtrendske.co.ke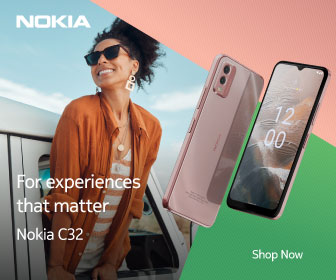 Follow Us