In the ever-evolving landscape of smartphone technology, users are always looking for devices that can be pushed to a new limit. With OPPO Kenya's new release the Reno10 series, the series seeks to give this experience to its users. 
At the forefront of this groundbreaking series stands the Reno10 5G, designed to give users unparalleled charging speed and lasting battery endurance. With a perfect fusion of cutting-edge technology and an unwavering commitment to user satisfaction, the Reno10 series stands as a testament to OPPO's continuous pursuit of innovation. 
SUPERVOOCTM: Lightning-Fast Charging
Leading the pack is the Reno10 5G, featuring the super-charged 67W SUPERVOOCTM. You can fully charge its 5,000mAh big battery in 47 minutes, and if you are in a hurry, 30 minutes is enough to top you up to 70%, so you will never have to worry about being caught out of the loop. Undoubtedly, the Reno10 5G ranks among the fastest charging smartphones at its price range.
The Reno10 Pro 5G, features a super-charged 80W SUPERVOOCTM, which revolutionizes charging speeds. In just 10 minutes, you can charge the 4,600mAh dual-cell battery from 1% to an impressive 48%, and achieve a full charge in a mere 28 minutes. Undoubtedly, the Reno10 Pro 5G ranks among the fastest charging smartphones on the market.
The Most Durable Battery in the Industry
OPPO's exclusive Battery Health Engine is the driving force behind the Reno10 series exceptional battery lifespan. It ensures the battery remains in good condition for up to 1,600 charge and discharge cycles, far surpassing the industry standard. Since its debut last year, the Battery Health Engine has been integrated into over tens of OPPO smartphone products, providing improved user experiences and contributing to sustainability efforts. As a testament to its green innovations, the Battery Health Engine has been awarded the 2023 SEAL Sustainable Product Award.
Even in extreme temperatures, the Reno10 series goes beyond conventional charging capabilities with its Ultra-low Temperature Charging Mode. Operating efficiently even in extremely cold environments ranging from 0°C to -25°C, this mode ensures safe charging. The Freeze Protection Algorithm measures the battery temperature, enabling the system to intelligently activate Ultra-low Temperature Charging Mode when needed. During low-temperature charging, a high-load process generates heat through the middle frame and graphite, safely bringing the battery to normal operating temperature for seamless charging, even in subzero environments.
The OPPO Reno10 series sets the bar high with its fast-charging capabilities and long-lasting battery performance, presenting users with a seamless and reliable charging experience. With this you can say goodbye to charging anxiety and embrace uninterrupted usage with the Reno10 series, an unparalleled combination of power and efficiency.
Seamless Connectivity: Smooth Switch Across the Screens
Beyond its battery performance, OPPO Reno10 Series also boost the buttery smooth experience across the devices through its smart and fast connectivity. Multi-Screen Connect allows seamless connections to other devices like PCs or OPPO Pad Air. Clipboard sharing, notification synchronization, and file transfers make multitasking across multiple screens a breeze, empowering you to work and play like never before. In addition, new to Reno10 series for the first time on the Reno series is a super handy Infrared Remote-Control, which turns your smartphone into a versatile remote control, putting the power to command household appliances like air conditioners and TVs right in your hand.
OPPO's system-level optimization – the Dynamic Computing Engine – has been implemented on the Reno10 Series, achieving the most thorough reconstruction of the Android memory management system to date. 
This cutting-edge technical solution, developed by OPPO and Google, works tirelessly behind the scenes to optimize system fluency and stability. On Reno10 5G, it is optimized to better balance performance and power consumption while improving the phone's ability to keep more apps alive in the background. Together, these improvements ensure a stabler, smoother, and longer-lasting experience from the ground up.
The ever-smooth experience is further elevated thanks to OPPO's RAM Expansion technology. When your mobile RAM capacity runs low, the Reno10 series lets you temporarily convert unused ROM space into extra RAM. With up to 12GB Reno10 Pro 5G and 8GB Reno10 5G of extended RAM capacity, you'll effortlessly juggle multiple apps, switching between tasks without missing a beat.
Market availability
OPPO Reno10 Pro 5G and the Reno10 5G are available for purchase across all OPPO stores country-wide and e-commerce platforms such as Jumia, Killimal at Ksh 56,999 *RRP for the Reno10 5G and Ksh 69,999 *RRP for the Reno10 Pro 5G.
Follow us on Telegram, Twitter, and Facebook, or subscribe to our weekly newsletter to ensure you don't miss out on any future updates. Send tips to info@techtrendske.co.ke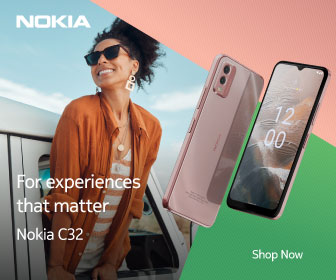 Follow Us