News
Rwandese Ride-Sharing Company YEGO Launches in Kenya
YEGO Global, a Rwandese ride-sharing platform has entered the Kenyan market to take on Uber and Bolt through its subsidiary – YEGO Mobility Kenya Limited.
The firm is entering the Kenyan market when Uber and Bolt drivers have been threatening to down their tools pushing the companies to lower their commissions. YEGO is offering drivers who sign up to the platform the lowest commissions in the industry at 12%, compared to the 18% offered by platforms like Uber. 
The firm says it is coming to Kenya to provide customized taxi-hailing services that are set to revolutionize urban mobility in the country with better terms for drivers and fair fares for passengers.
Besides having the lowest commissions YEGO drivers are provided personal accident insurance at no cost and medical insurance to qualifying Drivers. Fares will also be kept in line with the prevailing fuel prices and traffic situations, and drivers can withdraw their earnings on demand with the actual processing fees. The drivers will also be able to join a savings and credit cooperative (SACCO) that is currently being set up. YEGO has committed its 10 per cent dividend payout to SACCO for them.
YEGO says it is also the first licensed taxi app by NTSA in Kenya
"It is a very proud moment for YEGO Mobility to be the 1st licensed app by NTSA in Kenya. We are providing a customized solution for Kenya, one that has been purpose built to free the driver community from the digital slavery of the Gig economy," said Karanvir Singh, CEO and Founder of YEGO Global.
YEGO Global has been operating in Rwanda since 2016 when it became the first licensee in Rwanda to provide a smart mobility solution using Intelligent Connected Fare Meters (ICFM). The company has 100% market share of the taxicab and boda boda market in Kigali and will expand to cover the entire country. Being the sole licensee in Rwanda, YEGO is all set to drive secure and smart digitization for the boda and taxicab industry. YEGO's operation in Rwanda has been recognized globally for driving inclusion, innovation and upliftment of women and youth, by reputable organizations such as Fast Company, Africacom, and AppsAfrica Innovation Awards.
With all the benefits being part of the signed agreements with Drivers, YEGO Kenya says it is steadfast in delivering its promise of Making Lives Better.
"Our innovative "frugal" approach allows us to design a solution for emerging markets, where Driving a Taxicab or Boda is a fulltime job and not a Gig. Our low-friction approach not only ensures that we are fair to both Drivers and Passengers, but that we are sustainable for decades to come", said Singh.
While Apps make it convenient to book a ride, YEGO goes a step further by enabling Passengers to instantly start a ride by simply scanning a QR code with the unique 'Pair Ride', a feature not available with any other ride-hailing companies. The Passengers' destination and preferred payment option is seamlessly transferred to enable navigation and fare calculation. The in-App wallet allows passengers to simply walk away at the end of the ride without having to pull out cash or even enter a PIN.
In just 15 days, YEGO Kenya says over 5,000 Drivers have joined the platform.
Follow us on Telegram, Twitter, and Facebook, or subscribe to our weekly newsletter to ensure you don't miss out on any future updates. Send tips to info@techtrendske.co.ke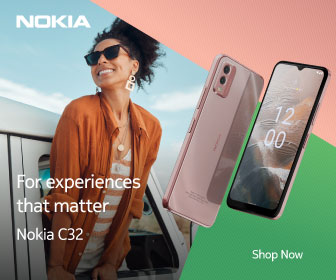 Follow Us