5G deployment across Africa has been very slow despite telecom operators around the world having rolled out the network since 2019. As of May this year, only 6 African countries had rolled out the 5th generation network. And even at that, most of these launches are not even commercial.
Some of these countries include South Africa and Kenya among others. South Africa initiated its plans for 5G network in 2019 through mobile operator Rain, while Kenya's Safaricom kicked off the journey to this network in March 2021.
Nigeria has now joined this bandwagon with MTN this week rolling out trials in 190 sites across seven cities in the country. This initial installation of the high-speed network was launched in the cities of  Lagos, Abuja, Port Harcourt, Ibadan, Kano, Owerri, and Maiduguri. The West-African nation reportedly delayed 5G deployment due to regulatory delays.  The Nigerian Communication Commission (NCC) finally approached deployment of the technology in September last year and the first auction for 5G spectrum took place in December 2021.
The arrival of 5G in Africa promises improved connectivity and communication, driverless cars and so much more. But according to Oluwole Babatope, a Senior Research Analyst at IDC West Africa, on a continent where infrastructure is limited and many areas have no connectivity at all, it does make sense to ask whether 5G is of value here, right now. Oluwole Babatope notes that 5G in Africa is far more than hype.
The current penetration of 5G network in Africa is so low. In fact, according to a report by Business Insider Africa ICT experts have projected only about 20 million African users would be using it in the next 5 years. This is a very small number for a continent with a population of over 1 billion people.
In countries like Kenya, the country's leading telco Safaricom has cited the high cost of 5G devices as the major factor that has slowed down the deployment of 5G network and sites. The average cost of a 5G-enabled phone is between $800-1000 although we have seen companies like Nokia, OPPO and Infinix bringing in 5G mid-range devices below that price tag.  I use a 5 G-enabled device and it has a price tag of around $600.
According to Safaricom, there has to be a considerable mass of 5G-enabled handsets before rolling out more 5G sites for the consumer market.
Safaricom CEO Peter Ndegwa told Business Daily, "Until handsets that can receive 5G are at a sufficient scale from an individual mobile perspective, there isn't a big need to have lots of sites that offer 5G. 5G-enabled devices are still very expensive and that's one of the reasons why we are focusing more on the 4G side and leaving 5G to serve the homes versus your mobile internet,".
"5G-enabled devices are still very expensive and that's one of the reasons why we are focusing more on the 4G side and leaving 5G to serve the homes versus your mobile internet,"  Ndegwa observed.
The net effect of expensive devices, therefore, is that the continent will have to wait longer for 5G to be sufficiently rolled out.
5G Connections in Africa
In Sub-Saharan Africa, 3% of all connections will be on 5G by 2025 according to GSMA. Over this same period, GSMA notes that 4G adoption in the region will also double to 28%, compared to a global average of 57%. By the end of 2025, 5G will account for 3% of total mobile connections in the region.
To ensure these numbers are achieved, spectrum planning and policy is key. This policy will have a massive impact on the success of 5G and its deployment in the region. Governments and regulators, therefore, have the opportunity to make decisions to help make the most of the prospects 5G offers.
GSMA's "Roadmaps for 5G Spectrum: Sub-Saharan Africa" 2021 report notes that policymakers should aim to make available 80-100 MHz of contiguous spectrum per operator in prime 5G mid-bands (e.g. 3.5 GHz) and around 1 GHz per operator in high-bands (e.g. mmWave spectrum, such as 26 and 28 GHz). Spectrum in coverage bands, such as 700 MHz, is also needed to make the 5G vision available to everyone. To build a 5G network with the best possible performance, operators in Africa need access to a significant amount of harmonised spectrum. Things look promising though if a recent report by Nokia is anything to go by. Nokia notes that in countries like South Africa, Nigeria and North Africa there will be increased 5G adoption following the release of the new spectrum. This trend is triggered by the increasing use of high-bandwidth consumer applications and industrial use cases.
The bottom line is, that 5G will usher in new tech advancement opportunities and innovation in Africa. Service providers, therefore, need to proactively create the blueprint for seamless 5G migration. (We also have an interesting podcast around 5G you can listen to here)
Follow us on Telegram, Twitter, and Facebook, or subscribe to our weekly newsletter to ensure you don't miss out on any future updates. Send tips to info@techtrendske.co.ke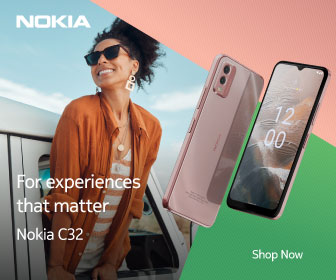 Follow Us