The French government is playing a proactive role in weaning the rapidly-growing digital landscape in Africa through an initiative dubbed Digital Africa.
Incepted in 2018, by French President Emmanuel Macron, Digital Africa is now a community of nearly 6,000 African entrepreneurs from diverse sectors.  Notable impactful programmes done through this programme include Talent 4 Startups and Africa Next.
Stéphan Eloïse Gras, Executive Director of Digital Africa, spoke to online publication Tech Cabal on the achievements of the initiative so far and its future in the African tech and entrepreneurship ecosystem.
"One of the major ways we are connecting Europe and Africa is through partnerships." Said Gras, "We bring together organizations and governments on both continents to work on projects that are meant to provide support for early-stage startups."
The French-based initiative, Gras elaborated  "is working to provide African tech entrepreneurs with the skills and resources needed to create and scale digital innovation in order to boost their economies."
The African digital ecosystem has received tremendous and commendable interest from wealthier nations and investors. Support channelled to African startups comes in the form of technical support, finances, mentorship programs as well as linkage to markets.
In the far-reaching interview, Gras highlighted some of the challenges that Digital Africa has encountered in implementing its programmes.
"One challenge we've faced is ensuring that the programs we launch are tailored to fit the needs of the communities and ecosystems we want to work with." She added that as a public-funded organization, "there are a lot of processes required in order for funds to be disbursed. Combining this with the need to be very responsive in how we respond to funding requests can be challenging as well."
The continent is expected to add 800 million African youths into the job market by 2030, something Gras says should be seen as an exciting opportunity rather than a challenge.
"We should be more excited than preoccupied with the sheer size of that number." She opined.  "At Digital Africa, we provide people with the capacity to either find jobs, create jobs, or upskill.  With this, young people will be capable of creating opportunities for themselves within the digital economy to sustain population growth. That's the exciting part. "
Follow us on Telegram, Twitter, Facebook, or subscribe to our weekly newsletter to ensure you don't miss out on any future updates. Send tips to info@techtrendske.co.ke.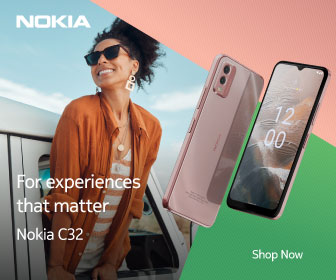 Follow Us