By now we all know that Infinix Mobile is working on a new device that will be known as the Infinix ZERO X. Ahead of this launch the smartphone company has announced a new partnership with the Royal Observatory Greenwich in London as part of its commitment and pursuit towards science and innovation.
Infinix says the partnership is also an exciting way to bring the public closer to astronomy using groundbreaking new technology from Infinix.  
On September 13th, 2021, Infinix will be holding an online workshop at the world-famous UNESCO world heritage site at the Royal Observatory Greenwich. Infinix is calling this event  "Infinix presents: See beyond".
The company will bring together a unique panel of experts, hailing from both the astronomy and technology fields.  At the same event, Infinix will also be unveiling the Infinix ZERO X, a brand new smartphone that the company says features ground-breaking photography technology, aiming to provide a creative platform for the younger generation and take them from ZERO to hero.
The phone features some interesting specs including a MediaTek's Helio G96 chipset, a 120Hz high refresh rate display, a large 5,000mAh battery with fast charging support, and run Android 11 out of the box. We might also be getting the same 8GB RAM and 128GB onboard storage we saw on the ZERO 8. For the cameras, the device might feature a 108MP main camera.
As part of their support, Infinix is also making a sizable donation to the Annie Maunder  Astrographic Telescope at the Royal Observatory so that people can learn about the universe and get inspired to explore for generations to come. 
"Infinix is proud to be on the list of donors to the Greenwich Observatory as a supporter of astronomy. As a supporter of astronomy, Infinix has kept a true to heart brand spirit of empowering today's youth in the emerging markets to explore themselves, that has deeply resonated with space exploration and  Greenwich's philosophy in exploring astronomy. " Skye Chen, Head of Infinix Global Public Relations said. 
Lucy Cooke, Head of Development at Royal Museums Greenwich said, "We are very  grateful for Infinix's generous support and commitment to increasing access to astronomy. The  collaboration is a natural fit for both our organizations and we are delighted that together, we  can give more people the opportunity to explore and experience the Moon and universe." 
Follow us on Telegram, Twitter, Facebook, or subscribe to our weekly newsletter to ensure you don't miss out on any future updates. Send tips to info@techtrendske.co.ke.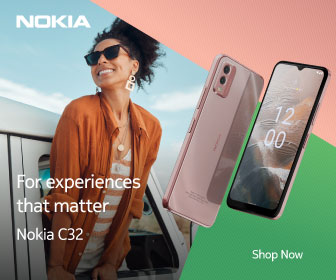 Follow Us