Safaricom has today officially launched "its M-PESA Super App for customers and its M-PESA for Business App. The app has been available on Play Store and Apple store for a while now with more than one million customers already using it according to Safaricom. 
During this entire period, Safaricom has been testing and adding new features before finally unveiling it. 
With the new M-PESA Super App, Safaricom has basically brought front-end insights on customer spending, direct access to statements, and much more into one single app. 
The app also comes with a number of interesting features including "Offline Mode" and "Mini Apps". The Offline mode" will enable customers to use the M-PESA Super App and complete transactions even without data bundles or when totally offline. 
''We have designed the M-PESA Super App to enhance our customers' experience every time they use the service, providing them with a simple, fun, secure and convenient digital solution," said Peter Ndegwa, CEO – Safaricom.
More unique features available on the app include an M-PESA "Send to Many" option where customers can make multiple transactions to different recipients but only need to enter their PIN or authentication once.
Customers using the app can equally "Request Money" from a sender who will only need to confirm the transaction by keying their PIN.
In addition, for the first time, M-PESA customers will enjoy the option to personalise transactions by attaching a GIF when sending money or by adding descriptions to transaction details. Such descriptions will be useful to provide personal explanations to transactions.
With Mini-Apps, Safaricom has also made it easy for customers and businesses complete day-to-day and occasional tasks within the M-PESA Super App and M-PESA for Business App. This includes deliveries, ticket booking, shopping, licences applications, insurance and much more from hundreds of businesses, government agencies, utilities, and other firms.
Customers can access the Mini-Apps through the "Discover" option on the App while merchants on Lipa Na M-PESA can do so through the "Hub" option on the M-PESA for Business App.
The first services available as Mini-Apps include Madaraka SGR ticketing, long-distance bus booking with BuuPass, event tickets on Mtickets, shopping gift vouchers on GiftPesa Vouchers, insurance services on eBima, and gas delivery from Pro-Gas.
Mini-Apps for businesses on Lipa Na M-PESA will be available in the coming weeks under the "Hub" option.
M-PESA Super App provides customers with a range of other convenient features. These include fingerprint and face unlock and transaction authentication, detailed usage statements, and an easy-to-use and fun design. Customers can therefore use fingerprint or face unlock to confirm a transaction in place of their M-PESA PINs.
The M-PESA Super App also features Pochi La Biashara and M-PESA Global options to provide customers with a variety of convenient options when sending and receiving money
Follow us on Telegram, Twitter, Facebook, or subscribe to our weekly newsletter to ensure you don't miss out on any future updates. Send tips to info@techtrendske.co.ke.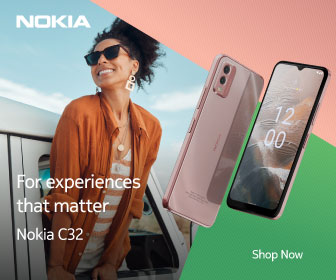 Follow Us