The Top 50 Women in Cybersecurity Africa accolade recognizes women in cybersecurity in Africa who are making significant contributions to the industry and profession in the continent. 
The list is done in collaboration with Women in Security & Resilience Alliance (WISECRA), a sub-network of the Security Partners' Forum. WISECRA is a non-hierarchical, non- outward facing "plug-and-play" Agile Network that brings together various women in security & resilience entities from across the globe to network and share best practices. WISECRA cuts across all sectors of security & resilience. 
Other objectives of the accolade include: creating and/or shedding light on women role models; giving more attention to the women in cybersecurity agenda at the continental level; fostering women's voices and influence in cybersecurity in Africa; boosting women's profile for career and professional growth; and starting a culture of awards and accolades in cybersecurity in Africa. 
THE 2020 ACCOLADE 
This is the inaugural accolade, attracting 300 submissions from 10+ African countries. Most represented countries in the nominations and finalists include South Africa, Nigeria, Kenya and Tunisia in descending order. 
As for the industries represented, there is telcom, financial services, government (regulators, security and infrastructure agencies), academia and others – across top tier companies, consulting firms, vendors, higher learning institutions and others. 
Watch the full list below:
The finalists include very experienced and seasoned professionals to young professionals with only several years in the industry.
They work in domains such as cyber psychology, policy and law, advocacy, technical, consulting, management and more. Roles like CEOs, Managing Director, CISO, CIO, Head of Information Security, Engineers, Consultants etc. are common in the list. 
Follow us on Telegram, Twitter, Facebook or subscribe to our weekly newsletter to ensure you don't miss out on any future updates.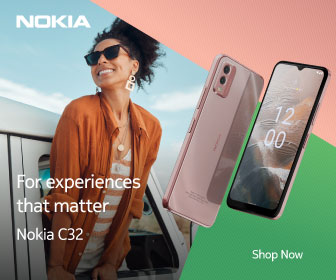 Follow Us