BUSINESS
Telkom Kenya has unveiled 200 new 4G sites in Nairobi
Telkom Kenya has unveiled 200 new 4G sites within Nairobi and its environs to cater for the growing demand for data. The new sites raise the total number of 4G sites owned by Telkom to 300 and is expected to enhance Telkom's overall 4G coverage network within the city.
According to the company's, Chief Technology, and Information Officer John Barorot, they have recorded a steady rise in 4G network uptake since launching it over the last year. This, he says accounts for 20 percent of the total data traffic in Narobi.
''With the new sites going live, we expect continual growth, driven by current users and new users joining our network." he said.
"Current market trends have seen the rise in 4G compatible and smartphone use in the country. Add this to the fact that all our new SIMs are 4G enabled and we have an opportunity to monetize mobile-data, based on market demands while enriching the customer experience," adds Mr. Barorot.
The addition of these 4G sites runs parallel to the larger countrywide network expansion and densification program that seeks to increase Telkom's capacity in handling mobile-data traffic, to match growing customer demand. "Our long-term goal is to build a holistic network," continues Mr. Barorot.
Even as the company rolls out its 4G network, Mr.Barorot says they are also increasing their current capacity on their 3G network while also leveraging existing network elements to improve the user experience. ''A substantial proportion of our total data traffic is on 3G which makes it a pivotal growth engine for the business." he says.
Telkom has invested a total of KSh 8 Billion into network expansion and infrastructure rollout over the course of the past two years. This is in addition to their strategic investment into three undersea cables connecting Kenya to Africa and the world, and more than 7,300 kilometers of fiber countrywide.
Recently, the firm also unveiled a Kes. 150 million data center in Nairobi's Upper Hill. The modernized open access facility located at Milimani Exchange is part of the telco's network infrastructure expansion programme.
Telkom has also signed an agreement with Loon, a subsidiary of Alphabet to pilot new 4G/LTE access network service in rural areas of Kenya. The idea of Project Loon is to provide basic internet connectivity to parts of Kenya that are not connected yet online by providing connections via balloons that float in the air. Google says the Loon balloons travel approximately 20 km above the Earth's surface in the stratosphere.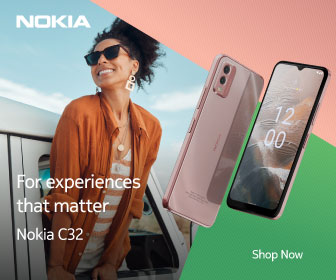 Follow Us