News
Samsung Electronics Africa launches the 'What If I Can' campaign
Samsung Electronics Africa has launched a new brand campaign called 'What If I Can'. The initiative according to Samsung  is an attempt at shifting the mindsets of normal people to believing they can contribute towards the greater good because they have the power in their everyday routine to change people's lives and circumstances.
'What If I Can' is all about the power of a human step. To display this strong message, Samsung collaborated with a UK-based company called Pavegen by laying a 68-tile walkway, situated in Sandton City Johannesburg. These tiles have the ability to collect kinetic motion and store this as energy. In addition, the walkway consists of an interactive data screen displaying a leaderboard of real-time footfall data and providing an immediate visual payback.
 Sandton City's main passage receives a monthly footfall rate of over two million footsteps. The energy stored from shopper footfall will contribute towards benefiting underprivileged communities in Africa, aiming to prove that even the smallest action of movement can make a huge difference to standards of living across the world. To extend participation beyond the Sandton City walkway, Samsung has created a simple step-counting mobile application allowing thousands of ordinary citizens across Africa to power solutions that benefit the less fortunate by simply walking. This application can be downloaded from the Google Play Store and is available on all android devices.
The Campaign runs from March until the end of May. Participants across Africa will compete against each other to take the most steps and Samsung will match every contribution with a further 1000 steps. The country generating the most steps at the end of the first part of the campaign will earn a Samsung Solar Powered Internet School for a deserving community in that country.
Ntutule Tshenye, Director of Public Affairs and Corporate Citizenship at Samsung Electronics Africa, is the face of this brave new approach by the brand to take on very real problems such as connectivity to power the internet for under-served areas across Africa.
"Education relevance and internet connectivity are imperatives to contribute towards future socio-economic growth in Africa," said Ntutule.
"We feel that a consumer facing campaign such as 'What If I Can' is both complementary and even gives credit to our innovate solutions such as Solar Powered Internet Schools and Solar Powered Digital Villages that work to empower people by delivering revolutionary solutions designed to overcome local challenges and take communities into the future," he added.
During the first 20 days of the campaign, the steps taken by participants will be accumulated to reach at least 400 million steps. This will contribute to the installation of a Samsung Solar Power Generator at the recently launched Revolutionary Britehouse Got-Game Digital Hub at the Sunrise Secondary School in Diepsloot.
"Britehouse Got Game is a place of unlimited possibilities, dictated by communities' own requirements", said Britehouse CEO, Scott Gibson.
"There is no limit to Britehouse GOT-GAME's potential or what it can bring to the community. Because it is replicable, it reduces the cost, time, and effort needed to make an immediate difference."
The 'What If I Can' campaign is less of a campaign and more of a brand endorsed movement. Samsung is on a mission to raise awareness and use innovation and technology to overcome region-specific problems. This time, we are not only empowering communities to become healthier, better educated and effectively connected, we are also empowering ordinary people to make a difference in the lives of the less fortunate around them.
For more information and to see which high-profile people are taking on the challenge to make a difference, follow the campaign on YouTube , Facebook and Twitter.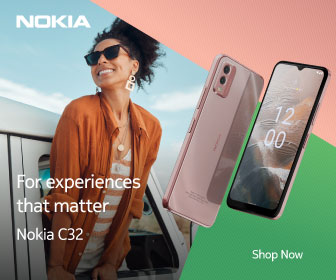 Follow Us