By now, we are all aware that the streaming video-on-demand service Showmax is rebranding. Initial reports had indicated that the rebrand will be happening this November but we can confirm we will be seeing Showmax 2.0 in February.
The rebrand will include a fresh new look including a new logo (see featured image), a new app and an entirely new line of plans. 
This comes after the announcement of the partnership between Showmax and international media heavyweight Comcast's NBCUniversal and Sky earlier this year.
Showmax says for fans of international content, the new Comcast partnership guarantees Showmax an ongoing supply of hit content, as the media giant owns the likes of Universal Pictures, NBC, Peacock, Sky, DreamWorks Animation and Telemundo. 
''Showmax's migration onto the global Peacock streaming platform means it's ready to scale, and scale fast. ''' the company says in a statement.
''The robust platform is used across the globe and is a leader in sports streaming, having successfully live-streamed the Super Bowl to more than six million users simultaneously,'' it adds.
The new Showmax will have three plans: Showmax Entertainment, Showmax Entertainment Mobile and the exciting Showmax Premier League. 
Powered by SuperSport and made for mobile users, Showmax Premier League will be the first standalone Premier League mobile streaming service ever to launch in Africa and will take every single match of the world's most popular football league to every corner of sub-Saharan Africa.  
"We can't wait to share the new Showmax," says Showmax CEO Marc Jury. 
"We have an incredibly powerful new technology platform, a bold brand that truly represents our driving spirit, and a content slate that is unmatched. No other streaming service in Africa can offer what Showmax is bringing to the table in the new year." he adds.
Showmax launched in Africa eight years ago and has grown to be one of the region's leading streaming platforms. It's currently available in more than 40 markets across the continent
According to "Africa SVOD Forecasts 2023 -2029" the platform is expected to hit 4.40 million paying subscribers by 2029, nearly tripling its subscriber count from 2023.
Follow us on Telegram, Twitter, and Facebook, or subscribe to our weekly newsletter to ensure you don't miss out on any future updates. Send tips to info@techtrendske.co.ke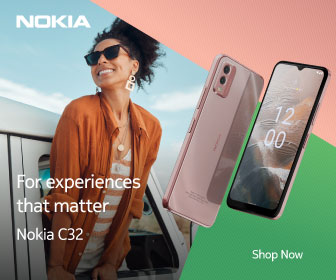 Follow Us