The Dubai Integrated Economic Zones Authority (DIEZ) has launched of a US$136 million venture capital (VC) fund to invest in tech startups. 
Other than funding startups, the fund will also support the economic objectives outlined in the Dubai Economic Agenda, D33 by promoting the growth of SMEs in various emerging sectors. 
The new fund was launched on the sidelines of the Dubai Business Forum, which was organised by Dubai Chambers under the patronage of HH Sheikh Mohammed bin Rashid Al Maktoum. The fund is the first investment programme launched under the name of Oraseya Capital, the venture capital arm of DIEZ specialising in venture investment operations in startups. It will play a pivotal role in supporting startups from the pre-seed stage and extending to the Series B investment stage. 
His Highness Sheikh Ahmed bin Saeed Al Maktoum, Chairman of DIEZ, said the fund represents a strategic move that aligns with the directives of His Highness Sheikh Mohammed bin Rashid Al Maktoum to support the growth of the Dubai's digital economy sector.
"This qualitative strategic initiative supports the efforts of DIEZ to enhance its contribution to Dubai's economy and the growth of the SME sector, which is a vital segment of the economy and serves the overarching goal of achieving comprehensive and sustainable development. This will ensure the continued sustainability and progress of Dubai's economy in the decades to come". he added.
He noted that the VC fund serves as a major boost for accomplished companies looking to build a global presence. ''It will play a pivotal role in strengthening Dubai's status as a nurturing ground for the most innovative, advanced and creative enterprises worldwide," His Highness concluded,'' he said.
One of the fund's core objectives is to address the existing gaps in corporate finance, particularly during these crucial developmental stages. 
"The launch of DIEZ's investment fund reflects Dubai's growing position as a leading destination for investments and a global hub for financing technology startups." Abdul Aziz Abdulla Al Ghurair, Chairman of Dubai Chambers, said.
 "We remain committed to achieving our strategic priorities by attracting international businesses and investments to Dubai and supporting the continuous growth of the digital economy. We greatly value DIEZ's initiative, which represents an advanced step towards enhancing Dubai's global competitiveness in attracting and financing technology startups."  He added.
Follow us on Telegram, Twitter, and Facebook, or subscribe to our weekly newsletter to ensure you don't miss out on any future updates. Send tips to info@techtrendske.co.ke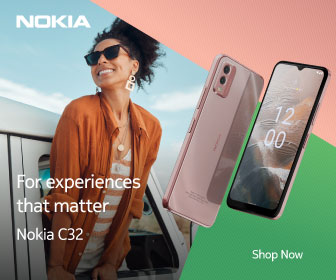 Follow Us