Interviews
News
More than 400k locally assembled Nokia smartphones already selling in Kenya
In March this year, HMD Global, the company that owns the Nokia brand announced plans to assemble some Nokia smartphones in Kenya. Ever since we never got to hear if the company indeed went ahead with these plans or not.
In an exclusive interview with TechTrends Media,  Joseph Umunakwe, the company's General Manager – West, East & Central Africa has confirmed that the plan actually took off. 
Through a partnership with fintech company M-KOPA, HMD Global has already managed to assemble several devices locally, making Kenya the only country in the region where HMD has a local assembly plant. 
''Kenya is the only market in Sub-Saharan Africa where we have device assembly in the market, working collaboratively with our local partner M-KOPA'' Joseph says. 
As of now, HMD Global has confirmed that it has more than 400,000 smartphones already assembled in the country. This includes devices like the Nokia C22, Nokia C32, and Nokia C31 among others.
''This is something we have been working on quietly with our partner M-KOPA'' he says.
You can watch our full interview with Joseph below:
You can also listen to the interview through our TechTrends Podcast on all your podcast streaming platforms including Spotify below:
Follow us on Telegram, Twitter, and Facebook, or subscribe to our weekly newsletter to ensure you don't miss out on any future updates. Send tips to editor@techtrendske.co.ke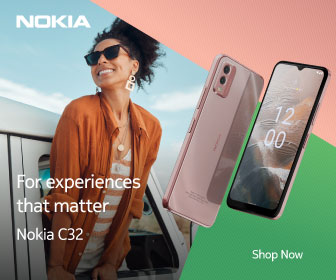 Follow Us