News
Nokia and the French Government announce agreement on a shared vision of innovation
Nokia together with the French government have announced an agreement that will see Nokia help to drive innovation in France globally, from France, that will result from Nokia's proposed combination with Alcatel-Lucent. This announcement was made during a meeting between Nokia's President and Chief Executive Officer Rajeev Suri and France's Minister of Economy, Industry and Digital Affairs Emmanuel Macron.
The announcement also follows an open and fruitful dialogue between Nokia and the French Government since the proposed combination was announced in April 2015.
In its discussions with the French Government, Nokia has confirmed that France will play a leading role in the combined entity's Research and Development ("R&D") operations. Nokia will build on the strong competencies in the country within key technology areas, on the existing presence of Alcatel-Lucent and its strong engagement in the technology ecosystem in France, and on the excellent new technical talent available from French universities.
Nokia intends to leverage Alcatel-Lucent's existing capabilities in R&D and its strong talent base through worldwide technology centers located in France that will focus on 5G and Small Cells, Cyber-security and privacy, Bell Labs, Wireless Transmission, Optical transmission, and IP platforms.
Nokia expects to benefit from becoming a deeply embedded part of France, tapping into and helping develop the technology ecosystem of the country. It will also invest further in the digital innovation ecosystem in France following the completion of the transaction, primarily through the establishment of a long-term investment fund in the range of EUR 100 million. This fund will mainly target the Internet of Things, cyber-security and software platform enablers for next generation networks.
The company also intends to support the development of the overall telecom ecosystem in France and to ensure continuity of Alcatel-Lucent's current initiatives. This involves playing an active role in the government's "Industry of the Future" program, funding academic tuition, programs and chairs, situating technology experts within France (such as within Bell Labs France), and continuing Alcatel-Lucent's involvement in major initiatives such as Pôles de compétitivité Systematic, Cap Digital, and Images and Réseaux. Nokia will also develop three industrial platforms and networks prototypes in France within the fields of 5G, Industrial Internet / Internet of Things connectivity and cyber-security.
As previously announced, Nokia has also committed to maintaining employment in France that is consistent with Alcatel-Lucent's Shift Plan commitments for a period of at least two years after completion of the proposed transaction. R&D capacity is planned to be increased from 2 000 to 2 500 employees over the next three years, including the recruitment of at least 300 new graduates. The R&D employment level will be maintained for a period of at least four years after completion of the proposed transaction.
Following the completion of the transaction, Nokia, which will remain headquartered in Finland, intends to leverage the combined strengths of the companies' strategic business locations and major R&D centers in other countries, including Finland, Germany, the United States and China.
The transaction is expected to be completed in the first half of 2016. It remains subject to a number of other closing conditions, such as Nokia shareholder approvals, Nokia holding over 50.00% of Alcatel-Lucent's fully diluted share capital following completion of the exchange offer, receipt of the remaining regulatory approvals and other customary conditions. Nokia has committed, upon completion of the transaction, to providing regular updates to the French government as the integration of the two companies progresses.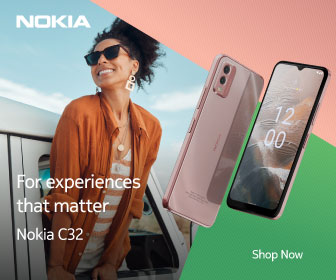 Follow Us