Safaricom has now registered 1.2 million M-PESA customers since launching the mobile money service in the country in August this year.
The telco revealed this during the release of its 2023/2024 Half Year Results on Thursday.
M-PESA went live in Ethiopia on August 16th after receiving the Payment Instrument Issuer License from the National Bank of Ethiopia.  The launch was a big boost for Safaricom as it seeks to expand its offering in one of Africa's second most populous countries. 
Safaricom also revealed that transaction values since the launch now stand at Ksh. 43.7 billion. 23,000 M-PESA agents and 12,000 merchants have also been onboarded to the service. 
"This confirms what we have been saying about Ethiopia in terms of how it will significantly support our growth into the future. We are looking to maintain this momentum in the second half of the year," Peter Ndegwa, Safaricom CEO said. 
With only 35% of Ethiopians being financially included, Safaricom says its strategic vision is to deepen financial inclusion and promote a cash-lite economy in Ethiopia. 
"We see more opportunities with M-PESA and mobile data, though coming off a small base. We are particularly impressed with the usage levels in mobile data. Such levels were only realized in Kenya after close to 10 years of operations," Mr Ndegwa said.
Safaricom Ethiopia customers are eligible for the services offered by M-PESA and can dial *733# on their Safaricom line both for Android and IOS. The app is currently ready in 5 languages for Android devices and available on PlayStore; and will be available for IOS devices in the coming weeks.
With a population of more than 100 million people, Ethiopia is indeed a highly promising market for M-PESA. Ethio Telecom, the country's largest operator has over 50 million subscribers.  
During the release of the results, Safaricom said it had already grown its customer numbers to 4.1 million users and expanded to 22 cities in the country.
Follow us on Telegram, Twitter, and Facebook, or subscribe to our weekly newsletter to ensure you don't miss out on any future updates. Send tips to editor@techtrendske.co.ke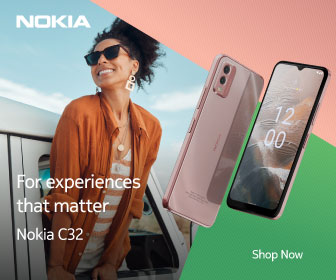 Follow Us