News
Financial Literacy Among Kenyan Gen Z and Millennials Could Lead to More Growth in Online Trading
In a previous article, we featured an interview with Eva Ngigi-Sarwari, Visa's acting General Manager and Country Manager for Kenya, on the financial habits of younger generations. Ngigi-Sarwari highlighted the intriguing dynamics of financial literacy among Kenyan Millennials and Generation Z (Gen Z). These generations are characterized by their digital fluency and early exposure to financial information, resulting in unique financial behaviors. These financial behaviors include curiosity about financial services products and experimenting with investments such as foreign financial products.

The two generations' early exposure to the digital sphere and subsequent openness to the use of digital financial technology has led to a boom in several aspects of fintech — including online trading. In this article, we explore how the financial literacy skills of Kenyan Gen Z and Millennials can drive further growth in online trading, drawing insights from recent reports and developments.

Harnessing high knowledge levels in fintech and online trading

Adoption of fintech services is generally high among Kenyans. According to a survey by Visa, 56% of Kenyan businesses prefer to use cashless payments, compared to only 14% in Nigeria and 7% in South Africa. This indicates a high level of digital financial literacy, which is likely to be even higher among Kenyan youth.

Kenyans can tap into these high knowledge levels and use this literacy to understand and identify better financial practices, such as what makes for a safe trading and investment platform. Young adults with these digital financial skills are more likely to engage in online trading on a platform that's properly regulated and makes use of secure systems and payment providers to ensure that investors are able to properly access their investments and returns. Legitimate and popular online trading platforms cater to the preferences of tech-savvy generations, whose combination of high knowledge levels and digital fluency positions allows them to make informed decisions. They also come with various features, such as competitive spreads and a diverse range of tradable assets, to maximize traders' results.

Banking on financial literacy campaigns
Recognizing the vital role that financial literacy plays in driving economic growth, the Kenya Bankers Association and the Central Bank of Kenya (CBK) launched a financial literacy campaign in June 2023. This initiative targets the youth and aims to forward a saving culture with messages centered around credit management and banking. Dr. Patrick Njoroge, outgoing CBK Governor, explains: "As the banking industry, we are interested in promoting financial literacy because it is about lifting the population and giving them tools to achieve this."

However, the road ahead is not without its challenges. Central banks recognize the unique opportunities of the growing literacy in trading, especially cryptocurrency, in the financial markets. The isolated case of the Central African Republic, which adopted cryptocurrency as an official currency, has already illustrated the potential for digital currencies to advance the financial landscape. However, the Kenyan government has yet to outline clear regulations for crypto trading, although it does recognize digital currencies.

While Kenya works out possibilities for the future of cryptocurrency, Kenyan Gen Z and Millennials can fulfill the role of leveraging this emerging trend. The country has one of the highest rates of cryptocurrency ownership among its population, which at 8.5% places it among the top five countries worldwide. If the government and the CBK continue to invest in these financial literacy programs, this could help young Kenyans diversify their investment portfolios and explore new avenues in online trading, be it through crypto, stocks, or more.

It's clear that the financial literacy skills of Kenyan Gen Z and Millennials are pivotal in shaping the future of online trading in the country. As Kenyans continue to embrace digital innovations and financial education, they have the opportunity to build a financially secure future and simultaneously contribute to the economic development of the country. For more tech and business trends in Kenya and across Africa, check back with us at TechTrendsKE.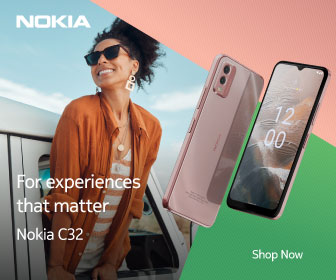 Follow Us