Interviews
News
[Interview] Visa Kenya's Eva Ngigi-Sarwari on fintech and Gen-Z spending
We are living at an exciting time where technology has made it easier for people to access funding, invest and also spend their hard-earned money buying a lot of essential and non-essential commodities. The convergence of technology and financial solutions hasn't impacted generations the same way. However, access to information has created certain money habits that are distinct to generations and age groups
In an exclusive interview with TechTrends Media, Eva Ngigi-Sarwari, Visa's acting General Manager and Country Manager for Kenya gave us exciting insights into how the millennials and Generation Z are interacting with finances. Here's our conversation.
You've been in the financial industry for nearly two decades. What impactful transformations have amazed you during this period?
I've been in the financial sector for 18 years now, and I can talk of the pre and post-Mpesa period. When I compare the two periods, more people today have access to financial services.
We've also seen a high evolution of financial services in terms of how they are offered. We've moved from physical, but we are not entirely digital, so the best term to describe this is "figital," where services are offered on omni-channels.
There is also a change in how credit is viewed. There is also the general increase in fintechs and the evolving of currencies from primarily fiat to digital money, crypto, stable coins, and all other forms of currencies today.
What are the similarities between Millennials and Gen-Z in terms of their money habits?
One of the main similarities is that both generations started interacting with money much earlier in life. For most people in the generation before, this happened well after high school.
Both generations tend to have a limited understanding of how you can make money work in your favor. For Gen-Z, they got access to digital gadgets earlier and therefore were bombarded with a lot of information at an early stage. This makes them more curious when it comes to financial services products.
This makes them experiment and get into aggressive forms of investments including foreign financial products. They are more risk-averse.
The generation earlier was more cautious with spending, while tGen-Z are more outgoing on expenditure.
Do you see technology as a tool that helps the younger generation gain better financial habits or entice them to consume more?
The younger generation is higher on consumption. This is better explained by the spending trends we saw during the Covid-19 peak period where they were the ones using e-commerce services more to purchase various products.  They are not very cost conscious and they spend on high-end products.
Are there financial products entirely customized for their needs?
At Visa, we are moving to a mobile-first solution. We recognize that they carry their smartphones more than they would carry a plastic card. We now have the Safaricom Global Pay Visa card, embedded into M-pesa. This one product was primarily created for such clientele.
There are also other investments by other brands that have products catering to this demographic. A good example is the Buy Now Pay Later (BNLP) products as well as various digital loans.
What's the role of traditional financial institutions in ensuring they cater to the younger generation?
Traditional financial institutions are critical players for several reasons. One, they have data and they are able to leverage it to create products. In this case, they play a key role in leading other financial players to build products.
Conventional financial institutions will be core in enhancing financial literacy among young people.
What's your comment on the recently established Digital Credit Providers Regulations, 2022?
It was a step in the right direction. It was necessary because as a country we had gotten to a point where more than four million people were listed with CRB.
In the absence of financial literacy, it's very easy for innovation to be used in the wrong way. The regulator thus comes in to bring that sanity.
What Programs do you have for women and the youth?
We've learnt that women form a majority of the businesses in sub-Saharan Africa and this applies to Kenya too. There is also a gender gap when it comes to digital literacy and access to finance.
Those perspectives point us to pay more attention to women-led enterprises. So what we've done is that we've created social programs to help us address digital literacy, access to finance, and access to customers.
We have a program dubbed She's Next already running in South Africa and soon coming to Kenya later this year. It provides a platform for women-owned businesses to network, gain skills, new customers, and so on.
For the youth, we work with partners to build customized propositions for the youth. Our innovation hub in Nairobi is also being used co-create solutions that are specific to young people. It's an asset we are using to spur thinking and create interest in the digital space.
Talk a little about the growth of fintech and foreign funding. What needs to be done to turn it around?
There is a need to change the regulatory and tax environment. The current regime has committed to supporting startups and this could impact the startup ecosystem to entice more local investors. It's more about building the foundation and building confidence.
Africa needs to be at the forefront of solving its problems. We are here for the long term as opposed to VCs who come in and could pull out funding at any time.
Have the Final Word Eva
We are currently running Zero Charges Campaign, which is meant to let consumers know that it costs them nothing to use their card. We want consumers to know that they don't "have to pay to pay." We are also reminding them that the card is very secure.
Through the Visa Everywhere Initiative, we have a competition coming in June for fintechs.
Lastly, our purpose remains to uplift everyone everywhere by being the best option to pay and be paid for both the consumer and the merchant.
Follow us on Telegram, Twitter, and Facebook, or subscribe to our weekly newsletter to ensure you don't miss out on any future updates. Send tips to info@techtrendske.co.ke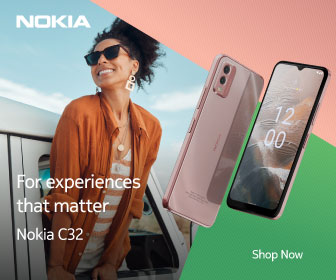 Follow Us