Moving to a new place, whether across town or an entirely different city or country, can be exciting and daunting. It comprises a series of responsibilities, from finding a new home to packing your belongings and keeping track of all the details that can become overwhelming. Fortunately, in today's age of digitization, there is a solution to help simplify the process – a digital relocation toolkit. In this article, we will explore the essential tools and resources that make up this invaluable toolkit to ease the stress of your next move.
1. Real Estate Apps & Websites
According to ExpressVPN, one of the 1st steps in relocating is finding a new place to live. Real estate apps and websites like Zillow, Realtor.com, and Redfin can help you look for available properties, view photos, check prices, and even schedule virtual tours. These allow you to explore potential neighborhoods & homes from the comfort of your current position, saving you time.
2. Moving, Inventory Apps
Keeping track of your belongings and organizing your move is made easier with moving and inventory apps. These apps allow you to create itemized lists of your possessions, including descriptions and photos. Some popular options include Sortly & MoveAdvisor. You can also use these apps to estimate the size of the moving truck you'll need and calculate moving costs.
3. Packing and Labelling Tools
Properly packing and labeling your belongings is crucial to ensure a smooth move. Invest in quality packing materials and use color-coded labels or apps like "Sortly" to identify the contents of each box. This makes unpacking at your new destination much more manageable, as you'll know exactly where everything belongs.
4. Home Improvement Apps
If you're moving into a fixer-upper or plan to make some home improvements, home improvement apps like Houzz and Pinterest can be your go-to resources. They provide inspiration, project planning tools, and even access to professionals who can help you with renovations or repairs.
5. Moving Services 
When it comes to hiring proficient agents, apps like TaskRabbit, Thumbtack, and Angie's List can help you find reputable moving companies or individuals who can assist with packing, loading, and unloading. Read reviews and also compare charges to make a wise choice.
6. Change of Address Services
Changing your address with various institutions and service providers is a crucial but often overlooked aspect of relocation. Services like the USPS Change of Address and iammoving.com can help you update your address with govt. agencies, utilities, and other important entities in a timely or efficient manner.
7. Expense Tracking Apps
Moving can be expensive, so keeping track of your expenses is essential. Budget and expense tracking apps like Mint or YNAB (You Need a Budget) help you create a moving budget, monitor your spending, and ensure you stay within your financial limits.
8. Local Services & Community Apps
After repositioning, you'll want to learn local services and get involved in your new community. Apps like Yelp, Nextdoor, and Meetup can help you find eateries, service providers, and social events in your new area.
9. Travel, Navigation Apps
Suppose you're moving to an entirely new city or country. In that case, travel and navigation apps like Google Maps and Citymapper can help you get around, find public transportation options, and locate nearby amenities with ease.
10. Document Storage and Cloud Services
Don't forget to digitize and securely store essential documents, such as passports, leases, and financial records. Use cloud storage services like Google Drive or Dropbox to keep your documents accessible and safe throughout your move.
Conclusion
Relocating to a new area is a significant life event, and the process can be much smoother with the help of a digital relocation toolkit. By using these invaluable tools and resources, you can reduce stress, stay organized, and make the most of your new adventure. Whether you're planning a local move or embarking on a global relocation, these digital tools will be your trusted companions every step of the way.
F.A.Q.s
1. What are the benefits of using real estate apps and websites during relocation?
   – Real estate apps and websites simplify the home search process by providing property listings, photos, and virtual tours.
2. How can moving and inventory apps help during a move?
   – Moving and inventory apps assist in creating itemized lists of belongings, estimating moving costs, and organizing the move.
3. What's the advantage of using packing and labeling tools?
   – Packing and labeling tools ensure efficient packing and easy unpacking by identifying box contents.
4. How can home improvement apps like Houzz be useful during relocation?
   – Home improvement apps offer inspiration and project planning tools for renovations and repairs.
5. Where can I find reliable moving services using apps?
   – Apps like TaskRabbit, Thumbtack, and Angie's List connect you with reputable moving professionals.
Follow us on Telegram, Twitter, and Facebook, or subscribe to our weekly newsletter to ensure you don't miss out on any future updates. Send tips to info@techtrendske.co.ke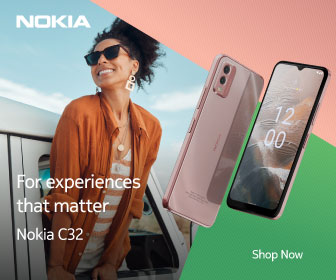 Follow Us