News
Samsung Showcases its Smart Home Concept at Tilisi
Samsung Electronics East Africa has partnered with Tilisi Views to showcase a luxury smart home experience concept for home buyers in Nairobi. 
The Smart home concept experience that was held at Tilisi Views off the Nairobi- Nakuru Highway was curated using the 2023 Samsung line-up of consumer electronics that were unveiled at the event. 
Present at the event was Samsung Electronics East Africa's Head of Consumer Electronics Division, Mr. Sam Odhiambo and Tilisi Chief Executive Officer Mr. Graeme Reid and home buyers from all over the country. The Smart home experience started on 5th August and will be available up to 19th August.    
The 2023 line-up of smart consumer electronics is made of the Neo-QLED TV that is available from 98 inches to 43 inches, the Bespoke Top-Mount Fridge that comes in pink, cream, navy and black allowing home owners to customize their homes based on personal tastes and preferences, the AI enabled washing machine, the Frame TV that turns into a piece of art when off and the Freestyle a portable projector.
"Today marks a significant milestone in Samsung's relentless pursuit of innovation. We are thrilled to announce the launch of our latest line of home appliances that not only add convenience to your life but also redefine the way we interact with technology within our homes."  Head of Consumer Electronics at Samsung Electronics East Africa, Mr. Sam Odhiambo said.
"We are living in the smart age and customers are looking for electronics that go beyond functionality. We believe that technology should serve you, rather than the other way around. With this principle in mind, living the Samsung Bespoke Life allows you to design a home that not only caters to your unique needs but your values as well, empowering you to enjoy a more personalized, connected and sustainable lifestyle." he added. 
The Samsung and Tilisi Views luxury experience show house is a seamless and intuitive connected experience that became possible by combining Bespoke appliances' hyper-connectivity with SmartThings' automation. The interactive show house demonstrated how Samsung's updated lineup of SmartThings services which include SmartThings Cooking, Clothing Care, AI Energy, and Home Care streamlined user routines by making everyday tasks more convenient. The event was an opportunity for Samsung to educate customers on the products new features, how to maximize their use as well as how to integrate them with other home appliances. This was done through a gorgeous home display where the attendees experienced the different settings of how the products integrate with their home settings.
In particular, it outlined how SmartThings' energy-saving solutions help users manage their energy usage and reduce their carbon footprint and energy bills. This includes providing up to 15% more savings for compatible refrigerators, up to 70% for compatible washers for courses operating in AI Energy Mode with the Ecobubble washing machine. 
The highlight of the event was Samsung's latest suite of Neo QLED 8K and 4K televisions which provide consumers with premium options that suit every need. Being the leading TV brand for 17 consecutive years, the Neo QLED picture quality is powered by Samsung's advanced Neural Quantum Processor, which supports the Quantum Mini LED-lit TV with 14-bit processing and AI upscaling, enabling features such as Shape Adaptive Light Control and Real Depth Enhancer Pro for a three-dimensional, lifelike picture . Samsung's 2023 Neo QLEDs also go beyond just a clear picture, with a high-resolution panel and Samsung's proprietary algorithm that power Samsung's new Auto HDR Remastering. It uses AI deep learning technology to analyze and apply real-time High Dynamic Range (HDR) effects on Standard Dynamic Range (SDR) content on a scene-by-scene basis, making SDR content brighter and livelier for absolute immersion. 
Another highlight of the showcase was Samsung's new premium Top Mount Bespoke Refrigerators which feature a timelessly contemporary modular design that seamlessly blends into any interior. With simple lines, high-quality natural materials and features that maximize convenience and streamline food storage, the Bespoke Refrigerator lineup adds lasting value to consumers' kitchens.  With a timeless aesthetic that reflects the latest trends, the Bespoke Refrigerators are built to last. The new aesthetic is distinguished by its seamless look, durable materials, premium finishing and elegant design cues.  Furthermore, the Bespoke lineup can be customized and combined to suit consumers' changing needs. Its infinite design enhances versatility by ensuring that the refrigerator will remain stylish no matter how consumers' lifestyles change. 
 "The Kenyan Luxury real estate buyer is a world traveler. They are well exposed to global standards of living and a smart home is one of them. Partnering with Samsung, we have been able to bring global smart home standards to Kenya showing Customers that the Tilisi Views homes are indeed for them"  Tilisi Views Chief Executive Officer Mr. Graeme Reid said.
Follow us on Telegram, Twitter, and Facebook, or subscribe to our weekly newsletter to ensure you don't miss out on any future updates. Send tips to editor@techtrendske.co.ke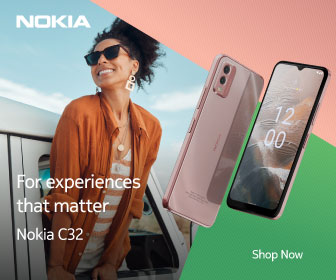 Follow Us