LG Smart Home Appliances: We are living in an era where smart homes are becoming a big thing. Smart homes include having smart speakers, lights or even doorbells. This smart technology can also extend to kitchen appliances or laundry equipment.
Companies like LG Electronics have been at the forefront of developing such technologies. In this article, we share some top 5 must-have LG home appliances you need for a smart and modern home.
These appliances are important because they allow you and your household to become more energy efficient. They also allow you to save time and perform tasks more efficiently.  A smart and modern home is important because of the convenience it provides over traditional methods of performing tasks.
Let us look at each of the LG smart home appliances
LG OLED Tvs
For the past ten years, as the leader and original creator of  OLED TVs, LG has refined its premium TV innovation year after year. You can never go wrong with any of the LG OLED Tvs. 
Using the LG ThinQ app, you can control your TV.  With the app, in a single Magic Tap, you can mirror, cast and sound share from your TV to your phone and vice versa. 
The latest ThinQ app with AI also provides users with effortless voice control, and compatibility with other ThinQ-powered devices. 
LG AI DD Washing Machine
Well, how about a washer that will do all the thinking for you? This smart washing machine is fast, energy-efficient, and a perfect addition to your smartphone. The washers were first unveiled at the 2020 Consumer Electronics Show (CES) and comes with a number of interesting features like TurboWash™ 360.
LG AI DD washing machines also not only detects the volume and weight of each unique laundry load but also use AI and advanced sensors to identify fabric types in each load. The washers are also so smart and choose the washing setting for you.
If you want to know the status of your wash without walking to the washing machine. You can access it through the LG ThinQ app and control your washer anytime anywhere. Besides, you can select specialized drying cycles for delicate fabrics. LG washing machines such as the Front Load Washers, Top Load Washers, and Washer Dryer Combos can all be monitored and controlled using the LG ThinQ mobile app.
LG InstaView Door-in-Door Refrigerator 
This Side by Side  LG InstaView Door-in-Door refrigerator with a net total capacity of 635 litres is loaded with exquisite features such as the self-cleaning water dispenser nozzle, FRESHBalancer, child lock and app control – but the 'knock knock' feature is what knocked our socks right off.
This model can be controlled via the ThinQ app. The free-to-download and use ThinQ app is available for both Apple and Android. Once paired, you can control the temperature settings and diagnose your appliance via the app. You also get open-door alerts, a particularly handy feature in a household with children.
LG Air Conditioner
With the LG ThinQ App, you can turn on your air conditioner just before getting home. Besides, the app allows you to view current temperature settings, fan speed and airflow.
LG Robot Vacuum Cleaner
You can control your robot vacuum remotely. With the LG ThinQ, users can monitor vacuum maintenance and usage, check on cleaning history and conduct product diagnostics.
Follow us on Telegram, Twitter, and Facebook, or subscribe to our weekly newsletter to ensure you don't miss out on any future updates. Send tips to info@techtrendske.co.ke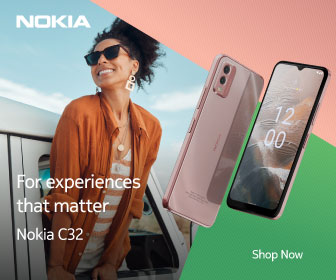 Follow Us