Blockchain
News
GoldPesa opens blockchain academy in Nairobi targeting crypto enthusiasts
Blockchain technology company, GoldPesa has opened doors for crypto enthusiasts to its newly opened blockchain academy in Nairobi, Kenya.
According to a statement from the company, the new facility seeks to bridge the knowledge gap and demystify existing myths in blockchain-related digital assets and web 3.
Equipped with its latest blockchain curriculum and state-of-the-art facilities GoldPesa Academy Kenya will be targeting the existing 4 million crypto owners as well as new learners getting into the blockchain sector.
A report by the United Nations Conference on Trade and Development (UNCTAD) released in June 2021 indicates that 8.5 percent of the population or 4.25 million people own cryptocurrencies in the country. This places Kenya ahead of developed economies such as the United States, which is ranked sixth with 8.3 per cent of its population owning digital currencies.
Shamik Raja, CEO of GoldPesa, says the academy is poised to revolutionize the world of cryptocurrencies, blockchain, and the captivating landscape of Web 3 in Kenya. With an unwavering commitment to driving tangible knowledge and ground-breaking innovation, GoldPesa Academy Kenya empowers individuals to boldly embrace the transformative prowess of Web 3 and embark on an odyssey of unlimited possibilities:
"In an oversaturated landscape of obsolete information and redundant courses, aspiring blockchain and crypto education learners often face disappointment. At GoldPesa Academy Kenya, we possess a deep understanding of the market's dynamics and endeavor to elevate the benchmark of blockchain education, equipping students with invaluable insights and actionable knowledge," he said.
Raja adds that GoldPesa Academy Kenya aims to set a new standard in blockchain and crypto education:
"Recognizing the growing frustration among eager students who find themselves inundated with recycled material and tedious theoretical texts, GoldPesa Academy Kenya is on a mission to provide a powerful community with access to practical and actionable information. By providing actionable insights and strategic acumen, they enable their esteemed learners to navigate the digital realm with confidence, propelling them towards lucrative passive income endeavors. With a collaborative and nurturing environment, GoldPesa Academy Kenya fosters connections and partnerships, fueling transformative change driven by the disruptive forces of cryptocurrencies and Web 3 technologies."
At the same time, GoldPesa Academy Kenya's comprehensive curriculum offers a range of courses designed to empower learners in the digital economy. From a Passive Income Masterclass to a Decentralized Finance Masterclass, and even professional training programs on How to Tokenize Your Business and Create a million-dollar digital asset portfolio, courses delve into the core aspects of digital finance and provide actionable strategies for success. Whether it's creating and monetizing digital products, understanding the revolutionary potential of decentralized finance, navigating the world of NFTs, or capitalizing on the next bull run, the GoldPesa Academy Kenya syllabus covers the most pertinent topics in the industry:
"GoldPesa Academy Kenya is an educational facility that is providing the opportunity for the public at large to come and understand the blockchain and its applications. We are geared up and looking to impact many lives within the region, enabling them to understand the tech and how they can leverage out of this through business and creation of income," says Yadav Jani, Director GoldPesa Academy Kenya.
The blockchain academy is located at ABC Place, Westlands in Nairobi.
Follow us on Telegram, Twitter, and Facebook, or subscribe to our weekly newsletter to ensure you don't miss out on any future updates. Send tips to editor@techtrendske.co.ke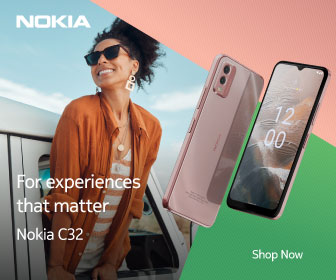 Follow Us