Nokia is changing its brand identity. The new change will see the Finnish tech company change its logo after 60 years in what it says is a push for aggressive growth in the telecoms industry. 
The new refreshed logo features the word Nokia made up of five different shapes. Unlike the previous iconic logo we are used to, the new one incorporates a range of colors depending on its intended use.
Why the new shift though? The company says the move is reflective of its new focus on the technology business, especially the telecoms industry. 
CEO Pekka Lundmark said in an interview with Reuters that the previous association with smartphones is no longer the company's main priority. 
Nokia is changing its brand identity for the first time in nearly 60 years, complete with a new logo.

~ TechTrendsKE pic.twitter.com/2SJk7Jy6tm

— TechTrends Media (@TechTrendsKE) February 26, 2023
"Nowadays we are a business technology company," he said. 
Based on this, we can say that the company will not return to the smartphone market. Currently, phones being sold under the Nokia brand are manufactured by HMD Global. 
Nokia sold its mobile business to Microsoft back in 2014 after a partnership between the two to make windows smartphones failed.  HMD Global then bought the Nokia brand from Microsoft which was worth $300bn at its height. HMD was formed by former Nokia employees in Finland. Under the sale agreement, Nokia was to receive royalty payments from HMD for sales of every Nokia-branded mobile phone and tablet, covering both brand and intellectual property rights.
Nokia plans to its make its business update on the eve of the annual Mobile World Congress (MWC) which opens in Barcelona on Monday and runs until March 2. Hopefully, the CEO will share more details about this new brand change and the direction the company will be taking moving forward. 
What are your thoughts on the new Nokia logo?
Follow us on Telegram, Twitter, and Facebook, or subscribe to our weekly newsletter to ensure you don't miss out on any future updates. Send tips to info@techtrendske.co.ke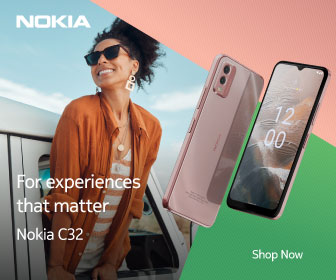 Follow Us