Samsung Electronics East Africa today officially announced that its new line-up of AI-centered consumer electronics are now available locally.
The company hosted a virtual forum today where to educated its customers on these new products. The customer education forum was hosted by Samsung Electronics East Africa Head of Consumer Electronics Division Mr. Sam Odhiambo at the Samsung Customer Experience store at Mirage Tower, Waiyaki way.
The new Samsung AI-centered electronics include the Neo QLED 8K and 4K Series TV, QLED 2021 Series TV, Crystal UHD 2021 Series TV, 2021 Frame TV, and the AI-enabled washing machines, as well the Bespoke fridges.
"In July 2021 we introduced a new range of intelligent electronics and we see it fit to educate our customers on the benefits of each feature of the new electronics in order to allow them to make more informed purchase decisions," said Mr. Sam Odhiambo.
Neo QLED TV
The new Neo QLED TV  is available in 4K and 8K options, and according to Samsung has received a lot of attention globally as well as locally especially by video game enthusiasts due its high picture quality. The TV will be available from Ksh.209,000 for the 55 inch Neo QLED 4K and Ksh. 729,000 for the 75 inch Neo QLED 8K.
Washing Machines
The new Samsung AI-enabled washing machines allow users to enjoy efficient cleaning, even at low temperatures with the Samsung Eco Bubble technology. With this technology, detergent is turned into bubbles, so it quickly penetrates fabric and removes dirt easily, while saving energy and protecting clothes' color and texture.
AI Wash uses 4 types of sensors to sense the laundry's weight and calculates the optimal amount of water and detergent. A turbidity sensor monitors the level of soiling and, if necessary, adds more detergent or rinsing time. Samsung is selling them from between Ksh. 82,000 to Ksh. 198,000.
Bespoke fridges
The aesthetic Bespoke range of fridges was our favorite product that Samsung showcased at the session today.
The range is made up of the tall one-door fridge, the tall one-door freezer, and a bottom mount fridge. These refrigerators can be installed as either a counter-depth style or a kitchen-fit style by aligning your kitchen cabinet. The minimalist flat design allows them to blend perfectly with any modern kitchen décor.
The refrigerators have large capacity allowing for enough space to store your foodstuff.
You can also personalize the front panel to match your style, and choose from among the following options: Matte Black Steel, Champagne Rose Steel, Navy Steel, White Glass, Rose Pink Glass, Navy Glass, Grey Glass (matte), and Sky Blue Glass (matte).
The fridges range from Ksh.139,000 to Ksh.145,000.
Follow us on Telegram, Twitter, Facebook, or subscribe to our weekly newsletter to ensure you don't miss out on any future updates. Send tips to info@techtrendske.co.ke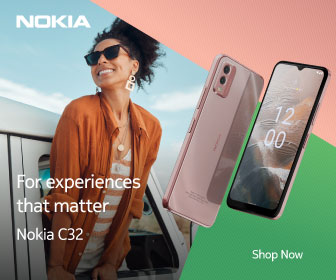 Follow Us