You probably saw a few leaks here and there and yes, the Realme 10 5G Pro Coca-Cola edition is now officially here. 
The phone is just a special version of the already existing Realme 10 Pro and there is so much to like about it.  The phone features a bunch of Coca-Cola tweaks and branding here and there.
The smartphone's rear design is inspired by Coca-Cola's classic design elements with a Red & Black collision. The 70/30 asymmetrical back design highlights the Coca-Cola logo with three points of black and seven points of red, making the classic logo instantly recognizable.
Realme says in a statement that Coke red gives a positive, youthful, and energetic feeling. ''With a bold twist on a classic logo, the cropped Coca-Cola logo brings new energy to the smartphone experience''. 
Another noteworthy feature is the customized UI system, from the lock screen to the dynamic charging effect, which is all designed based on Coke red and Coca-Cola's bubble element, bringing extra cheer to each moment for consumers. Besides, ringtones are customized as well to provide more interesting details, such as the Coca-Cola ringtone and the sound of fizzing liquidy bubbles. The APP icons are also designed based on Coke red and the real image of the real goods. 
Interesting details are customized everywhere on this product to appeal to the youth. The 80s Cola Filters is a true blast from the past with a special edition shutter sound. When taking a photo, it sounds like opening a real Coke. Besides the customized details, the Coca-Cola Edition was released with a deluxe boxset, which includes interesting peripheral products as well: the customized SIM card needle, a realmeow Coca-Cola figure, DIY stickers, as well as a customized and unique limited number card. 
In terms of performance, realme 10 Pro 5G Coca-Cola Edition features the Snapdragon 695 5G processor, a 5000mAh battery, and 108MP ProLight Camera.  Moreover, it also provides 8GB+8GB dynamic RAM and up to 1TB of external memory.
Realme does not mention if it will make the device available in Kenya.
Follow us on Telegram, Twitter, and Facebook, or subscribe to our weekly newsletter to ensure you don't miss out on any future updates. Send tips to info@techtrendske.co.ke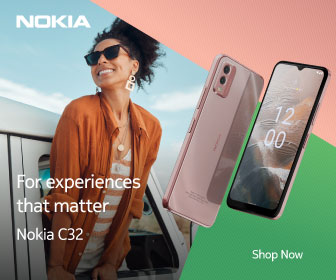 Follow Us