realme's Founder and CEO Sky Li has issued an open letter announcing the upcoming " Leap Up" five-year anniversary press conference where realme will unveil its five-year "Leap-Forward Climbing Plan" and launch its "5th Anniversary Leap Up Product." Li's open letter highlights how realme has gained recognition from customers around the world, moving up 29 places in Kantar BrandZ Top 50 Chinese Global Brand Builders list.
realme was founded in the fiercely competitive smartphone market and quickly established its position, fearlessly pursuing its mission to become a leap-forward smartphone brand over the last five years. After passing one milestone after another, realme now faces a more challenging market environment. Going forward, Li says past success is past success, realme will scale to new heights and take on the impossible in the next half decade.
How "Dare to Leap" brought realme into the global mainstream
Five years ago, realme entered the crowded smartphone OEM market as an underdog and quickly defied expectations. In a fiercely competitive market dominated by established industry giants, realme beat the odds and entered the mainstream. realme ranked in the top five in 30 markets around the world in just three years, establishing realme as the world's youngest mainstream smartphone brand.
realme achieved incredible growth with its "light assets, short channel modes, and e-commerce prioritization" strategy of the last five years. In the two years after it was established, the company was named the world's fastest growing smartphone brand for four consecutive quarters (Counterpoint) and was ranked 7th in the global smartphone market. In 2019, realme made a powerful entry into the competitive Chinese market. Amid a challenging market environment, realme seized opportunities presented by the global 5G upgrade cycle and quickly positioned itself as a "5G popularizer" by introducing a range of popular 5G products globally. The strategy was effective, and realme became the fastest in the world to reach US$50 million in sales in the third quarter of 2020 (Counterpoint). In 2021, realme achieved another milestone and became the world's fastest brand to achieve US$100 million in sales (Strategy Analytics) and entered the global top six for the first time (Counterpoint Report). The brand had achieved what many had called impossible.
realme's success can be attributed to its unwavering commitment to its "Dare to Leap" brand philosophy. Its young leadership team boasts an average age of only 30 years old and has a unique insight into realme's young customer base. They stay on top of user needs, adapt quickly to market changes and consistently deliver products with leap-forward performance and design. realme has managed to "leapfrog" its industry competitors. The company continues to surpass its own goals and achieve the impossible.
Reaching for higher peaks and greater heights for the next five years
realme's rapid growth sets the company apart. However, the industry's increasing challenges have made growth more difficult to achieve. The brand adapts quickly to find unique paths forward and has never shied away from a challenge. The company is adhering to the "long-term growth" approach it introduced last year, as well as its "Simply Better" Strategy and "Market Cultivation" Strategy with unifying its global product line. 
On the occasion of its fifth anniversary, realme remains committed to its initial mission, placing users at the core and increasing investment in research and development across six major domains: Display, Imaging, Gaming, Charging, Chipset, and Craftsmanship. Sky Li stated in his open letter that realme will adopt a beginner's mindset, leaving behind past achievements, and learning from experiences, to face unknown challenges, aiming to achieve the next impossible goal and commencing another five years of continuous elevation.
Though the next five years will be challenging, they will also bring realme closer to its next destination as the company continues to create products that exceed expectations. Embodying the spirit of "Dare to Leap," realme intends to face difficulties head-on, make steady progress, and continue to scale new heights.
Stay tuned for realme's upcoming "Leap Up" press conference and "5th Anniversary Leap Up Product."
Follow us on Telegram, Twitter, and Facebook, or subscribe to our weekly newsletter to ensure you don't miss out on any future updates. Send tips to editor@techtrendske.co.ke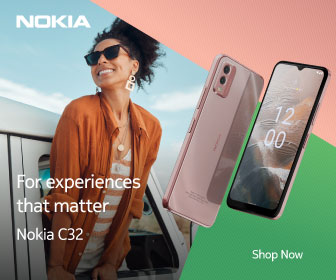 Follow Us