Serviced office space provider, Workstyle Africa, has partnered with SNDBX International to open five one-stop-shop entrepreneurship centers and workspaces in East Africa. 
The centers are aimed at giving entrepreneurs and SMEs within Workstyle Africa spaces timely and personalized access to round-the-clock business experts to support their growth.
Ebenezer Degu, Chief Executive Officer, of Workstyle Africa says the company has invested over Sh250 million to enhance its network and member experience. It's targeting to open more centers in key East African cities and launch in South Africa, Egypt, and Nigeria.
"Each Workstyle location with a SNDBX wing will have more than 20 resident business support experts including finance, human resources, tax, legal, branding, marketing, debt management, innovation, governance, and risk management among others, which will enhance our flexible office space value proposition as we expand across East Africa and beyond,'' he said. 
SNDBX Chief Executive Officer Joram Mwinamo said the SNDBX is a first of its kind in the world, developed over 10 years of working with entrepreneurs. It is designed to ensure sustainable models for business support through a proven methodology localized for the African ecosystem.
"We give you holistic, collaborative, complete, long-term, practical, contextualized, affordable solutions for your growth needs as an entrepreneur, no matter where you are, through an army of experts who empathize with your needs, understand your journey and have the specific solution for you to build unique and profitable businesses that are scalable, and keep you accountable to your goals,'' he said. 
''With this partnership, entrepreneurs will be able to access discounted space at Workstyle,  providing them an environment filled with SMEs, investors, and corporates alongside SNDBX. This partnership will include Workstyle managing the soon-to-be-launched SNDBX Mombasa which involves our partners and Investors, Close the Gap (CTG) " Mwinamo added.
The SNDBX concept uses a collaborative model to help companies grow exponentially by offering customized and targeted professional services.
The latest data from the Kenya National Bureau of Statistics indicate that about 400,000 SMEs close shop annually in the country with 46 percent of them dying in the first year of establishment. Those who close attribute it to making losses, poor investment choices, and market saturation. In the last 3 years of operations, SNDBX has so far helped businesses create an average of 9 full-time jobs per company that has come through its doors, with 90% of the experts' clients reporting improved business performance. These businesses also reported 39.89% average revenue growth in 2021. SNDBX has also grown its network from roughly 2,000 businesses to 7704 collectively on its SME client database.
Kenya's SME sector constitutes 98 percent of the businesses in Kenya and provides 30 percent of annual employment.
Follow us on Telegram, Twitter, and Facebook, or subscribe to our weekly newsletter to ensure you don't miss out on any future updates. Send tips to info@techtrendske.co.ke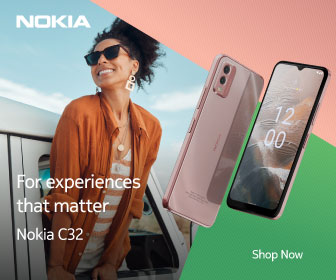 Follow Us