News
AR/VR Meta Hackathon Winners Awarded in Nairobi
On a chilly Sunday afternoon at the basement of the iconic building, The Mall, in Westlands, Nairobi, a group of young people are immersed in a hackathon organized by VR/AR company BlackRhino VR in conjunction with Meta and other partners.
This is day 3 of the coding competition that tasked participants to create practical solutions using AR/VR. The competition attracted 230 applicants but 30 participants ended up participating in both the in-person and online hackathon. The participants were then grouped into 3 teams online and 6 teams for the in-person hackathon.
TechTrends Media sat down with Phil Oduor, Meta's Policy Programs Lead – Sub-Saharan Africa at Meta. Phil has been at the centre of several hackathons that are running across 16 African countries and has interesting insight on the future of AR/VR on the continent.
I start by asking him whether people really understand what Metaverse is and the vision of the company as it gears to remodel its business.
"People understand the concept of Metaverse, but different aspects of it, not the holistic view. " He said, "Metaverse is not just AR or VR. It is a network of diverse experiences such as VR/AR experienced in 3D. It's more like an engagement where you are embodied in an experience where there is more presence. You feel like you are participating in the environment as opposed to just interacting with it."
Meta has invested $50 million in the global hackathon. In Africa, it's taking place across 16 countries and has attracted more than 3000 participants for both virtual and physical competitions.
"The competition has three main components." Phil says,  "The first component is the training, the hackathon itself and then there will be a three-month XR bootcamp to help them develop those ideas further."
Three winning teams took home $700 for the third position, $800 for the runners-up and $1500 for the leading team. The first-place team automatically qualifies for a three-month AR/VR Bootcamp that commences in January and culminates in a Demo day to potential funders in April.
Brian Afande, Managing Director and co-founder of BlackRhino VR applauded all the participants, adding that all projects exhibited great talent that needs to be harnessed.
" Don't despise the days of humble beginnings," Afande told the competitors, " Keep on showing up and knocking on doors. Therein lies the magic," he said.
Although VR/AR is still a relatively new concept that's developing rapidly across the world. There is a growing interest across the world and companies such as BlackRhino are investing heavily in building hardware and software that creates real use case solutions.
Follow us on Telegram, Twitter, and Facebook, or subscribe to our weekly newsletter to ensure you don't miss out on any future updates. Send tips to info@techtrendske.co.ke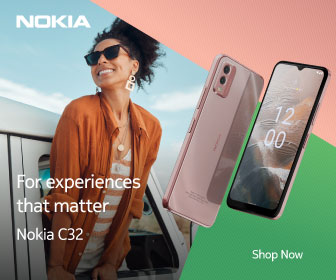 Follow Us