News
Register your sim card before October 15th to avoid getting disconnected
At the beginning of the year, the Communications Authority (CA) reinforced its push to have mobile users register their sim cards with their respective service providers.  The initial deadline was set for April 15, 2022, but the regulator extended it by six months after a survey showed that most Kenyans had failed to meet the set deadline.
Back then, CA director Ezra Chiloba said, "A review with the operators indicates that they still have a long way to go to achieve 100 per cent compliance. So far, Safaricom PLC has reported 67 per cent compliance, Airtel Kenya 55 per cent while Telkom Kenya is at 33 per cent."
The new deadline was set for October 15, 2022, slightly over a month from now. Kenyans are once again being reminded to register their sim cards to avoid the last-minute rush or the inconveniences of being disconnected.
Registration can be done through a provider's self-service portal or by visiting a customer care outlet across the country.
Remember the SIM Card registration conversation a few months ago? @CA_Kenya extended the nationwide SIM card registration to October 15, 2022 meaning you've just a few weeks to update your SIM Registration Details. pic.twitter.com/s5ptOmLQd4

— Kanali (@NicKanali) September 5, 2022
Documents required for this important exercise include; a national ID, Passport or Alien Card for foreigners and a Service Card for those in military service. For companies – A certified copy of the Incorporation/registry will be required for the registration.
You can also check whether your line is dully registered by dialling *106#. It's applicable across all service providers.
Here is the full procedure for self-service.
How can a customer check/register?
Customers can dial *106# and follow the prompts.

Option 1 enables one to "Check Registration Status" of their numbers.
Option 2 empowers customers to do "self-sim registration".
Option 3 enables customers to "check reported numbers" that may be registered using their identification documents.
Option 4 empowers "report unknown numbers" in case they accidentally report one of their valid numbers.
Option 5 enables customers to "cancel a reported number"
Option 6 enables customers to access "frequently asked questions"
Option 7 enables customers to access tips to safeguard themselves against fraud
Safaricom customers can also use safaricom.com or MySafaricom App to update their details, which saves them the trouble of physically visiting a customer care outlet.
Follow us on Telegram, Twitter, Facebook, or subscribe to our weekly newsletter to ensure you don't miss out on any future updates. Send tips to info@techtrendske.co.ke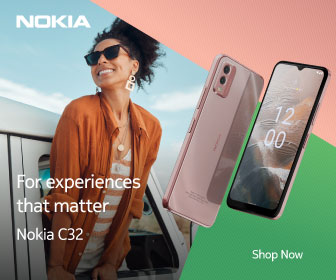 Follow Us