In our last Africa Cloud Review, we highlighted how Africa needs more cloud skillsdue to the rapidly increasing number of organizations subscribing to integrated cloud services in recent years.
This has especially been accelerated by the pandemic. In fact, analysts predict more and more businesses will be moving to cloud as businesses and their employees worldwide continue to face tremendous challenges in maintaining business continuity. 
For small businesses, cloud usage has now become a necessity. In countries like Kenya, enterprises are set to increase their spend on cloud computing services by 68% in 2021, small businesses and start-ups will likely follow suit, embracing cloud uptake to accelerate digital transformation.
While the advantages offered by cloud services are extensive and differ according to each unique enterprise, Francis Wainaina is a Senior Product Manager at SEACOM East Africa notes that the underlying benefits are the same: strategic value and cost-savings, scalability and flexibility, and innovation and optimisation.
''Cloud requires no on-premise storage or physical infrastructure that continuously needs to be updated, lowering the total cost of ownership and IT maintenance costs in the long run, which is very useful for start-up companies with limited initial budgets. ''
According to the "Africa in the Cloud 2020" study by World Wide Worx conducted among eight African countries, there has been an increased spend on cloud services. The big shift in spending is accredited to an increase in hyper scale data centres within the continent. Kenya for instance, increased its cloud spend by 38 percent with South Africa leading with an 82 percent increase in cloud uptake.
Francis Wainaina notes that the versatility and variety of cloud applications not only allow start-ups to innovate their operations cost-effectively but also to streamline processes, freeing time and resources for these companies to focus on what matters most.
Last week, 4Sight Dynamics Africa, an indirect cloud solutions provider (CSP) that supports various Microsoft partners in Africa and the Middle East, announced regional support for the Software as a Service (SaaS) version of Microsoft Dynamics 365 Business Central. Nokia also signed a deal to deploy its comprehensive network technologies to Angola's new mobile telecommunications operator, Africell. For the new network in the capital, Nokia will deploy its AirScale Single Radio Access Network (S-RAN) across up to 700 sites to support concurrently 2G, 3G and 4G services, and be 5G-ready. Nokia's AirScale platform can be seamlessly upgraded to support 5G networks through a software update. In addition, the company will deploy Nokia AirFrame data center solution to run any cloud-based application with ease.
Simon Ngunjiri Muraya is Google Cloud Architect at Incentro Africa.
Follow us on Telegram, Twitter, Facebook, or subscribe to our weekly newsletter to ensure you don't miss out on any future updates. Send tips to info@techtrendske.co.ke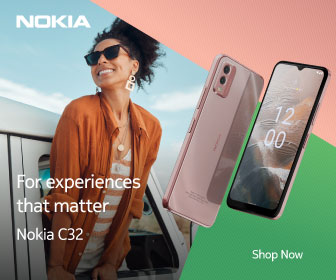 Follow Us