Huawei Mobile Kenya opened Huawei Band 6 series pre-orders in all its retail stores across the Country. Customers can now Pre-order the Band 6 series at Kshs 6,999 and get a Free Bluetooth headset. 
HUAWEI Band 6 is a budget accessory with a vivid FullView Display and 2-week battery life. 
Supported by a high-efficiency chipset and smart power-saving algorithms, the HUAWEI Band 6 enables continuous heart rate and sleep monitoring with a 14-day battery life for uninterrupted use. It also supports fast charging via magnetic charger. One five-minute charge can sustain the smart band for two-day of typical use. 
More people are using their smartphones to record the wonderful moments in life and HUAWEI Band 6 allows them to use any photo in their album to be their watch face. Moreover, it supports personalised watch face to choose what kind of data to show on the watch, giving users' information with just a glance. What's more? HUAWEI Band 6 also supports six default always-on watch face, showing simple information even in standby mode.
Other than displaying fitness metrics and data, the HUAWEI Band 6 also provides professional guidance for users to lead a healthier lifestyle based on 24/7 monitoring of heart rate, stress level, and sleep. In addition, the HUAWEI Band 6 provides full-day automatic monitoring of SpO2. 
To further meet people's needs for scientific exercise, the HUAWEI Band 6 provides timely and thoughtful exercise reminders and offers a variety of exercise modes. By collecting exercise data of real value and making professional analysis on top of that, it helps users exercise scientifically, and lead a more energetic and healthy life.
Follow us on Telegram, Twitter, Facebook, or subscribe to our weekly newsletter to ensure you don't miss out on any future updates. Send tips to info@techtrendske.co.ke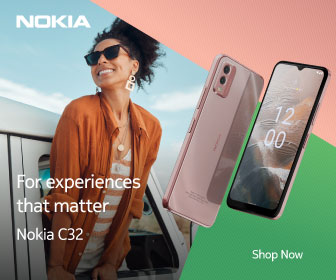 Follow Us