Ghanaian health tech startup mPharma has signed a franchise agreement with Belayab Pharmaceuticals to open Haltons Pharmacies in Ethiopia
Through this agreement, mPharma will leverage its technology platforms, insights, and extensive experience working with hospitals and retail pharmacies across Africa to help Ethiopia achieve universal medical coverage to all its patients.
mPharma and Belayab Pharmaceuticals aim to open two operational pharmacies in Addis Ababa this year.
mPharma Currently operates in Ghana, Nigeria, Zambia, Rwanda, and Kenya and serves about a million patients every year through over 300 partner pharmacies.
In 2019, the startup acquired Kenya's second-largest pharmacy chain, Halton, taking control of 27 stores across the country.
"We are excited to be entering the Ethiopian market in partnership with Belayab Pharmaceuticals as we continue to build our long-standing commitment to partnerships for the good health of patients. This is an opportunity to develop a commercially-sustainable and scalable health impact in Ethiopia by improving access to quality essential medicines that will help the society-at-large so that everyone can benefit from affordable and safe treatment." Gregory Rockson, CEO mPharma, said.
Under this partnership, each pharmacy launched will offer Mutti – mPharma's health membership program – to patients in Ethiopia. Patients will benefit from discounts on their drugs and financing options that can help alleviate the costs of healthcare. Mutti will particularly benefit uninsured patients in Ethiopia who pay out-of-pocket for their medication and therefore bear the brunt of high drug prices.
"The entrance of Haltons Pharmacy will give patients a larger selection and convenience in Ethiopia through a consistent list of options at each location. Pharmacies in Ethiopia are largely driven by family businesses and there is a lack of consistent availability of products throughout the country. '' said Michael Ghebru, Shareholder, Belayab Pharmaceuticals.
Ghebru added that Haltons will be a crucial driver to help deliver critical drugs and products to patients throughout the country, including underserved areas.
Follow us on Telegram, Twitter, Facebook, or subscribe to our weekly newsletter to ensure you don't miss out on any future updates. Send tips to info@techtrendske.co.ke.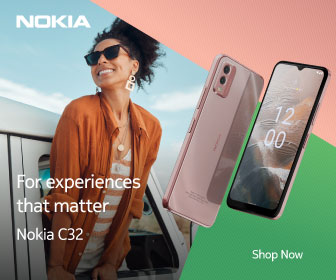 Follow Us