Blockchain
News
Ethiopia Launches Blockchain-Based National Student and Teacher Identification System
"The world's biggest blockchain project to date."
The government of Ethiopia has launched a national blockchain-based student and teacher identification system. According to the Ethiopian government and its partner software company IOHK, the project is the world's biggest blockchain project to date.
The project will involve 5 million Ethiopian students in 3,500 schools. It is born out of a partnership between the government and IOHK; a software company co-founded by Charles Hoskinson, a blockchain icon and one of the creators of Ethereum, the second most valuable cryptocurrency after Bitcoin.
Ethiopia will build its student and teacher identification system on the open-source Cardano platform, backed by IOHK. The country aims to use the system to boost overall education.
It will use IOHK's Atala ID also to store tamper-proof student education performance records. According to a report, the government will also use Cardano to track individual grades, behavior, attendance, and educational attainment across all kindergartens, elementary schools, and secondary schools.
Teachers will use the system to report student behavior and drop-outs and manage schedules or transfers.
The project could also, ultimately, span to tertiary institutions allowing employers to verify the authenticity of applicants' educational credentials easily, the report noted.
Ethiopia's Education Minister Getahun Mekuria praised the project speaking of its aim to "make the nation's education provision more dynamic."
He also expressed his trust in using blockchain as a key to ending digital exclusion.
"We believe blockchain offers a key opportunity to end digital exclusion and widen access to higher education and employment," Mekuria says.
"Ethiopia's blockchain-based education transformation is a key milestone on IOHK's mission to provide economic identities and employment, social and financial services for the digitally excluded," IOHK African Operations Director John O'Connor said.
O'Connor said deployment could be the much-needed spark to ignite the third wave of blockchain innovation across the continent.
Thinking Long-term
The country has a long-term focus on leveraging blockchain besides education as part of its Digital Transformation Strategy Digital – Ethiopia 2025. The blueprint, launched in 2020, aims to transform Ethiopia's economy by digitizing agriculture, manufacturing, and tourism.
As such, the country, unsurprisingly, plans to adopt IOHK's Atala products in more sectors like agriculture, transport, and even healthcare.
In fact, discussions are underway for a blockchain-based digital transport ticketing system in Ethiopia's capital, Addis Ababa.
Follow us on Telegram, Twitter, Facebook, or subscribe to our weekly newsletter to ensure you don't miss out on any future updates. Send tips to info@techtrendske.co.ke.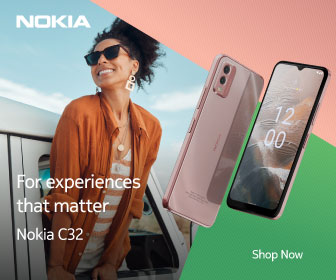 Follow Us