Microsoft is acquiring Nuance, a health care AI company in a multi-billion dollar acquisition announced Monday. The American technology giant's big bet on the conversational AI company is the second-largest since it scooped up LinkedIn for $26.2 billion in 2016.
Nuance is considered a conversational AI pioneer, for its revolutionary technology that helps automate documentation of patient records gathered from the exam room discussions to electronic medical record systems. Nuance's technology and products are used in over 70 percent of U.S hospitals, according to the company.
Microsoft's move to acquire Nuance Communications, Inc. is part of its ongoing efforts to meet the needs of various industries with custom-made cloud solutions.
"Today's acquisition announcement represents the latest step in Microsoft's industry-specific cloud strategy," the company said.
For healthcare, the tech company launched bespoke Microsoft Cloud for Healthcare solutions in 2020, "to address the comprehensive needs of the rapidly transforming and growing healthcare industry."
Using Nuance's technology, Microsoft plans to be better positioned to empower healthcare providers through the power of ambient clinical intelligence and other Microsoft cloud services.
It's especially a win for them as it ramps up the company's total addressable market (TAM) in the healthcare provider space by double to nearly $500 billion.
Away from healthcare, Microsoft also has similar custom-made offerings for manufacturing, financial services, and nonprofit organizations.
"AI is technology's most important priority, and healthcare is its most urgent application," Microsoft's CEO Satya Nadella said in a statement.
"Together, with our partner ecosystem, we will put advanced AI solutions into the hands of professionals everywhere to drive better decision-making and create more meaningful connections, as we accelerate growth of Microsoft Cloud for Healthcare and Nuance."
Follow us on Telegram, Twitter, Facebook, or subscribe to our weekly newsletter to ensure you don't miss out on any future updates. Send tips to info@techtrendske.co.ke.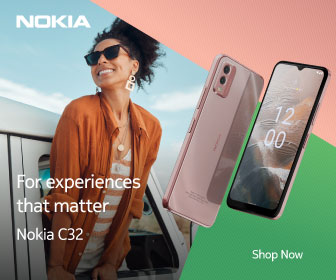 Follow Us