Safaricom's Lipa Na M-PESA service now houses over 200,000 businesses since its launch in 2012. Its primary focus is to provide businesses with a way to receive payments with higher transaction and account limits plus effortless integration with business systems and other financial services.
Speaking of the new milestone, Safaricom's CEO Peter Ndegwa says, "an increasing number of businesses are discovering the numerous advantages of cashless payments resulting in high growth for Lipa Na M-PESA."
"The mobile phone has today become the most preferred alternative to cash and its popularity only continues to grow," he said.
In addition, the service's growth enjoys the already ubiquitous M-PESA mobile payment service from the company. As of March, M-PESA controlled 99 percent of the mobile money market in the country according to CA.
The uptake of Lipa Na M-PESA has also been in part due to covid-19, which propelled usage of cashless payment services over cash, to help curb the virus. The telco says, more businesses, especially small ones, have adopted cashless payments in recent months.
The Retail sector leads in business usage of the service, followed by Hospitality (Hotels, Restaurants and Bars, and Catering), then General Trade, and Distributors.
The number of M-PESA subscribers using the service has also increased by 1 million since the year started.
Safaricom has rolled up its sleeves this year, with several new features announced on the service. The most recent one is the Lipa Na M-PESA Business App, which has been upgraded with detailed reporting tools.
Lipa Na M-PESA Business Application has been downloaded over 90,000 times to date.
"We continue to add more features and tools with a goal of empowering our business customers to grow and better manage their businesses."
Follow us on Telegram, Twitter, Facebook or subscribe to our weekly newsletter to ensure you don't miss out on any future updates.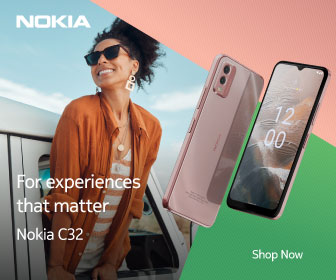 Follow Us