News
See how Nairobi has changed: Google Maps adds historical street views
Remember how the road to Thika looked before the construction of the new Thika Superhighway? well, a new function on google maps may just help you refresh your memory on that. The new "time machine on Google Maps, will now help you see street view images going as far as 2007. Internet giant Google on Wednesday unveiled the new "time machine" feature for Google Maps, which allows users to do so.
The feature, which is rolling out to Google users from yesterday, is only available on the desktop/browser version of Google Maps.
"This new feature can also serve as a digital timeline of recent history," the company wrote in a blog post. "you can see a landmark's growth from the ground up, like the Freedom Tower in New York City or the 2014 World Cup Stadium in Fortaleza, Brazil."
For Long Islanders, the feature also gives users a chance to see how much the area has changed in a span of time that has seen major development as well two destructive hurricanes that changed the landscape in many communities.
The "time machine" shows different seasons, and even night images.
To use the service, visitors should just pull up a street view of any area on Google Maps. A small "clock" icon will appear in the upper left if there are historical images available. Interestingly, many of the past images are grainy and seem faded, which shows how much the cameras Google uses have improved over the past seven years.
Adding the photos from the past will roughly double the total imagery in Street View once the rollout is completed in the next two days. Google declined to say how many pictures are already in Street View, which spans 55 countries. The look-back feature will be available in all but three of those countries: Germany and Switzerland, where government regulations restrict Google's use of the past images, and South Africa, where technical problems have slowed the feature's rollout.
The trips can be emotional. For instance, Street View's scenes often include people who happened to be in the frame when Google's cars took the picture. Over time, some of these people will die and Google expects those pictures will have special meaning for survivors and other descendants.
Some Street View pictures posted through the years have also upset people who were captured in activities or visiting places that they wanted to keep private. Google now blurs the images of people who contact the company asking to be shielded from Street View. Masking will be available on the older photos, too, Vinay Shet, a Google product manager who oversaw the company's glimpse into the past said, even if it's just because a person didn't like the way he or she looked a few years ago
Source: newsday
#TechTrendsKE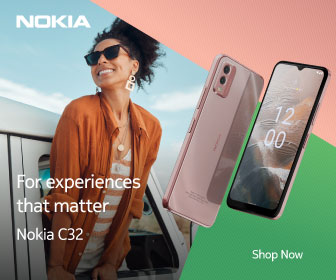 Follow Us