News
TECNO Mobile Rebrands, Adopts "Expect More" Slogan
TECNO Mobile has been the leading smartphone vendor in Kenya for a while now, thanks to its focus on providing cheaper devices that sell more. The company is under Transsion Holdings which also manufactures the Itel and Infinix brands.
It's no secret that TECNO's success has been achieved via their continuous aim of putting the consumers' needs at the forefront -by providing better value for money devices. However, the company has lagged behind in terms of Innovation in its smartphone lineage for a year or so. But now the company is taking a paradigm shift even in their slogan.
TECNO Mobile as a brand is popular, but I bet not many people even know what the company slogan is: Experience More. Now, away with that, the company has officially changed the slogan to "Expect More."
"Throughout our journey, we kept our promise to make sure you experience more in this fast-paced world of technological development. The success we have achieved together pushes us to broaden our horizon and start asking for more!" the company said in a statement.
The new slogan sends a curiosity vibe to consumers on what they should be expecting with "TECNO 2.0" as from today henceforth –and I hope the company will not disappoint when it comes to pricing the recently announced Phantom 9 yet to hit the Kenyan market.
In a statement, TECNO Mobile wants you to "ride along with them "us" on their "our" new brand essence of "Expect More" and turn it into another successful milestone together."
Follow us on Telegram, Twitter, Facebook or subscribe to our weekly newsletter to ensure you don't miss out on any future updates.
Featured Photo: Techjaja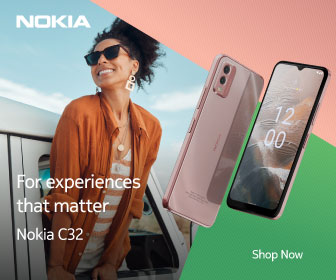 Follow Us