Social activities or responsibilities have become increasingly important to companies over the past few years. Whether it's cleaning the environment, empowering the young, more and more companies are now incorporating social responsibility into their overall business strategy.
These social issues could be local, national or even global.  Why is this so important and why should more brands embrace it?
Well, using your company's resources to support things like community projects and other charitable initiatives can have a range of business benefits. From improved reputation to staff with better personal and professional skills to even engaging with customers which is the cornerstone of a successful company.
Most Kenyan brands like LG Electronics East Africa for example have been engaging in social activities for a number of years now. Early this month, the company contributed Ksh 4M towards P.C.E.A Kikuyu Hospital's Orthopedic Rehabilitation Unit for the 13th year running.
The donations will assist the unit to acquire prosthetics, for over 100 incapable patients as well as generate awareness on the plight of persons with physical impairments.
To commemorate the occasion, LG Electronics and Kikuyu Hospital staff members also participated in the planting of 500 trees at the hospital and neighbouring Alliance Girls High School to mark 13 years of their contribution to the lives of the numerous orthopaedic patients benefiting.
LG Electronics East Africa has also previously donated uniforms to Uhuru Mchanganyiko Primary School in Tanzania.
This type of activities allows employees to spend time out of the workplace lending their skills to causes they value which in the end increases their total job satisfaction. It also increases their attachment to their workplace. Studies suggest that people tend to value this kind of emotional rewards more highly than even a big salary. 
With social activities, employees are also able to develop a range of useful qualities. Other than improving specific 'hard skills'' like product training, they can also acquire a number of soft skills such as a stronger sense of responsibility and the capacity to get on and interact with a wider range of people. Social activities can also help businesses develop team performance. A day spent planting trees, as is the case with LG Electronics, for example, can allow staff to assume different roles allowing them to work in a more coordinated way. 
These activities also help brands create a stronger local network which in the end can generate goodwill and create good relations with people who can be very helpful to your business. Your staff might get to identify potential customers or even suppliers through these activities.
Bottom line, being a socially responsible company can bolster your company's image and build its brand. It empowers employees to leverage the corporate resources at their disposal to do good.
Follow us on Telegram, Twitter, Facebook or subscribe to our weekly newsletter to ensure you don't miss out on any future updates.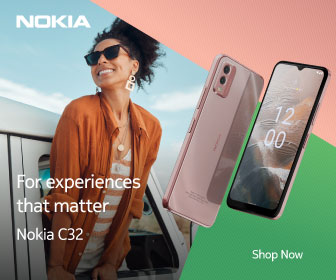 Follow Us