Safaricom has now made it possible for M-Pesa customers to send money or pay for goods and services even when they have insufficient funds in their accounts after the company rolled out Fuliza to all subscribers on its mobile money platform.
This is not actually the first time we're hearing of Fuliza. The service was announced a while back but of course, it required some regulatory approval before finally being rolled out. And the now, its finally here. The service is basically an overdraft facility that allows M-PESA customers to complete their M-PESA transactions even when they don't have enough cash in their M-Pesa account.  
The service has been rolled out to Safaricom's 24. 2 million M-Pesa customers following a successful pilot programme in November last year.
Fuliza overdraft facility will only apply to Lipa Na M-Pesa transactions, i.e. PayBill, Buy Goods as well as sending money. Customers can get overdrafts of as high as Ksh.70,000 depending on the value of their transactions.
Signing up
Customers are required to opt into the service before enjoying the service by simply by dialling *234*0# on USSD and by mid-Jan 2019 on MySafaricom App. There are some terms and conditions you will be required to accept before finally being able to use the service.
Once opted in, M-Pesa customers transacting history on Safaricom products will be used to determine their Fuliza limit. The limit means that the M-PESA wallet now has a backup that can be used whenever a customer has insufficient funds in M-PESA.
It is important to note that this is not a loan product although customers will be charged for using the service. Customers will be charged 1% access fee and a maintenance fee on the outstanding balance as listed in the table below. Normal M-PESA transaction charges will also apply.
| | |
| --- | --- |
| 0 -100 | One-time fee of Ksh 2 |
| 101-500 | Ksh 5 per day |
| 501-1000 | Ksh 10 per day |
| 1001-1500 | Ksh 20 per day |
| 1501-2500 | Ksh 25 per day |
| 2501-70000 | Ksh 30 per day |
Repaying your Fuliza M-Pesa
This is the question most of you will probably be asking. How do you repay your overdraft facility? Well, any funds received or deposited in your M-PESA account will automatically be used to clear your outstanding Fuliza M-PESA.
Customers will also not have access to their Fuliza M-PESA limit if they have any unpaid balance after 30 days. This will, however, be restored on full repayment of your Fuliza balance.
Where does Fuliza M-Pesa apply?
As mentioned above the overdraft will only apply for Lipa Na M-PESA services i.e Buy goods and Paybill as well as Send money. This means you can not use it do purchase airtime of buy data.  All you need to do as a customer is transact normally on M-PESA and if you have insufficient funds, Fuliza M-PESA will cover the shortfall. Every time you transact using Fuliza, you will receive an sms with the outstanding Fuliza amount.
The service is now available for all the 24,206,341 active M-Pesa users and it will be interesting to see how they're going to embrace this.
Have anything to add to this story? Leave us a comment in the comments section below. In the meantime, follow or subscribe to our newsletter to ensure you don't miss out on any future updates.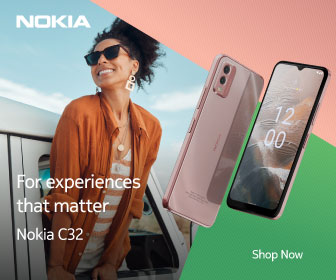 Follow Us