Reviews
Safaricom Neon Kicka 4: Kenya's Cheapest Android Go Smartphone
Safaricom Neon Kicka 4: In August this year at the GSMA 'Mobile 360 – Africa' event held in Kigali. GSMA unveiled its Mobile Economy report for Africa. The report noted that more than half of the population of Sub-Saharan Africa will be connected to mobile service by 2025.  This means there will be 634 million unique mobile subscribers across the region which is equivalent to 52 per cent of the population, up from 44 million (44%) at the end of last year.  
According to the report, one of the biggest contributors to this growth is lower device costs, which is serving to accelerate the migration to 3G/4G mobile broadband networks and services. Devices like the Safaricom Neon Kicka 4 are supporting this growth in Kenya
The Safaricom Neon Kicka 4 was unveiled last month under the company's #MaishaNiDigital campaign and is selling at Ksh.3,499. It is an Android Go device and that price tag makes it the cheapest Android Go device in the market right now.
First, let me tell you something about the #MaishaNiDigital Campaign. Safaricom launched the campaign in August in partnership with Google Kenya.  During the launch, Safaricom said it is determined to give at least 10 million Kenyans access to internet through their mobile phones. The aim of the campaign, which was set to run for three months was to increase smartphone uptake among Kenya's feature phone users by offering affordable 3G devices, convenient payment terms and personalised date offers.
Speaking during the launch, Charles Wanjohi Interim Director –Consumer Business Unit, Safaricom said  "As smartphone usage and share of Internet traffic from mobile phones grows in Kenya, we are witnessing a marked difference in income generated by those with Internet-enabled devices compared to those without."
"Vendors have been able to increase their customer bases by leveraging online marketplaces, and bodaboda riders are taking advantage of the online taxi or delivery services and mobile applications to increase their income, two examples that highlight the power of the Internet," he added.
The  Safaricom Neon Kicka 4 smartphone as I mentioned at the beginning of this article is an Android Go device, which is optimized for entry-level devices and also supports high-speed 3G broadband. This only means that users can be able to access a wide coverage of Safaricom network from anywhere in the country.
Read >> Safaricom's Android Go Neon Kicka 4 specs, price and availability
The Neon Kicka 4
We managed to get out hands on the Neon Kicka 4 last month and even did an unboxing video which you can check here. Remember this is not the first time we are hearing of  Neon Kicka device. Safaricom has previously unveiled the Neon Kicka and the Kicka 4 just comes with a few tweaks here and there and of course the new Operating System.
You get a 4-inch display which, to be honest, its too small, but again Safaricom is trying to cut costs here. Mobile tech lovers might not be excited by this but remember Safaricom is focusing on completely different people with this device. They are family members who would just want to share memories or keep in touch using WhatsApp, a local tailor posting his work on Facebook, a boda-boda rider who want to communicate with his regular customers via social media or just anyone who would want to manage their business remotely. These are the people Safaricom is targeting to be able to achieve its 10 million target and ensure more people are connected to the internet.
The design is also not different from its predecessor. I also love the textured back and power buttons as well.
You also get 512 of RAM and 4GB of internal storage which can be expanded to 32GB via a MicroSD. Again, the device is an Android Go so these features should not make you worried. You will still be able to get a smooth performance. Android Go is basically a stripped down version of Android designed to run on entry-level smartphones with 1GB or less like the Neon Kicka 4. It is fine-tuned for devices with specific hardware configurations. The pre-installed Go apps like Google Go, YouTube Go, Google Maps Go, and Gmail Go are all smaller in size and consume less data as well as space.
During the launch, Mahir Sahin, Director – Africa Android Partnerships, at Google said "Android's mission is to bring the power of computing to everyone, and part of that is ensuring a great experience across the broadest range of devices. The Neon Kicka 4 gives millions of people the opportunity to connect to the Internet for the first time via an affordable mobile device,".
For the camera, the Neon Kicka 4 comes with a 0.3-megapixels front camera and a 2-megapixels back camera.
The battery capacity is 1500mAh and for the few weeks, I used the device it never disappointed.  It actually did perform really well. I need to also remind you that this is a Safaricom smartphone meaning it's locked to a Safaricom network. It cannot be used with an Airtel, Telkom or any other SIM card other than a Safaricom SIM.
Conclusion, and Availability
You have probably already seen Safaricom running the Neon Kicka 4 ads all over. The company already has its target market figured out with this device. Those still stuck in the feature phone segment but looking to get the smartphone experience.
The device is affordable at Ksh.3,499 and most of them will be so willing to part away with that cash just to ensure they are able to connect with their loved ones, customers etc. The world is opening up and everyone now wants to be part of this global village.
In much of Sub-saharan Africa, mobile phones are more common than access to even things like electricity. A decade after these devices began to spread in Africa, they have become very common even in the continent's poorest countries. They have become pivotal platforms for digital and financial inclusion, in particular for millions of people in underserved communities, complementing efforts of governments and private sector partners. The Neon Kicka 4 is also complimenting these efforts due to its affordability and the smartphone experience it is offering to Kenyan mobile users in these areas.
For those who purchase the device, Safaricom has added a 500MB data bundle for the first month. There's is also an extended an extended 500MB monthly bundle for the next five months upon the purchase of any data bundle worth Kes.50 or more.
The device is available for purchase in Safaricom shops across the country and can also be ordered online through Safaricom's e-commerce shop, Masoko.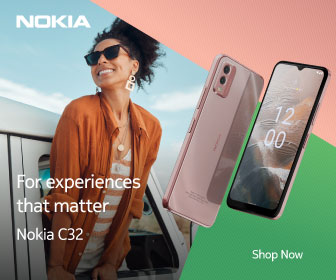 Follow Us