IT is an economic area where Africa has dramatically bridged its gap. Thanks to 350 million smartphones in 2017, more than half of the world's mobile payments will be made on this continent and we are now talking about "reverse innovation". Future technologies will not just be deployed in Africa, they will be designed there. Of course, this sector should quickly take a major place in Africa's GDP growth
The availability
Africa currently owns less than 1% of the World Data Centers on its territory. While waiting for large operators arrivals, Cap DC, a subsidiary of Cap Ingelec, is already in place to build professional infrastructures. Relying on Cap Ingelec's design expertise and local engineering resources, the group is engaging on numerous projects in several countries, especially in sub-Saharan Africa.
As IT is a safe and promising development path for Africa, the challenge of setting up professional Data Centers on the territories is paramount. The world's major IT players still prefer to operate remotely, even if they have as a consequence to give up any high-performance response time level, just because they need to trust and commit on quality of service. To build professional solutions, Cap DC group federates local engineering on the African territories, enabling a perfect combination between local administrative and technical rules know-how associated with the expertise of the group.
Data Centers deployment on the continent will promote economic growth in all sectors. In addition to the banking system with mobile payment, services to agriculture or citizens, public health management are all areas where digital Africa should rapidly become a WW technology leader.
Energy savings
Africa, because of its climate, is a disadvantaged continent regarding the expensive cooling systems required by Data Centers. Over the past five years, the Nordic countries have been collecting hundreds of millions of investments each year in new infrastructures, benefiting from all year long free cooling mode (cooling using directly ambient air), resulting in significant operating expenses savings.
Cap DC will position itself on new technological innovations to adapt to the African territory. By taking advantage of the solar potential of the areas close to the Sahara, the company will be able to use photovoltaic renewable energy or, in a more innovative way, "solar cooling" technologies.
Governance solutions will also help to optimize energy performance in Africa.
Conclusion
Africa growth will inevitably be linked to its IT development, involving adequate infrastructures, network backbones in the first place, but also Data Centers, to enable production and data localization on the continent. With 6 locations to date (Rabat, Algiers, Dakar, Accra, Nairobi and Douala), Cap DC paves the way for a broad deployment of professional Data Centers in Africa.
This article was originally posted on LinkedIn.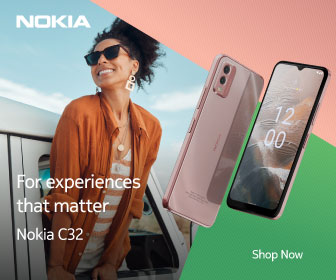 Follow Us