News
African startups can now apply for the GSMA Ecosystem Accelerator Innovation Fund
The GSMA Mobile 360 series finally came to an end last week in Tanzania. The 2-day conference brought together industry leaders in the mobile industry from across the world. So many resolutions and other interesting announcements came out of the conference, one of them being the launch of the GSMA Ecosystem Accelerator Innovation Fund.
The fund was launched to support innovative startups in emerging markets in Africa and selected countries in Asia. It is backed by the UK Department for International Development (DFID) and supported by the GSMA and its members.
The Fund will help identify innovations with the greatest potential for growth and provide best practices for stakeholders within the ecosystem on the ways in which they can use mobile to drive positive socio-economic impact. It will provide funding and mobile-focused mentoring and technical assistance to selected start-ups, and establish partnerships between operators and start-ups to increase the reach of innovative mobile services.
"Through our Mobile for Development team, the GSMA has a proven track record in delivering life-enhancing mobile solutions at scale in critical areas such as mobile money, health and nutrition, agriculture, utilities and many others," Mats Granryd, Director General of the GSMA said.  He added that the launch of the Ecosystem Accelerator Innovation Fund is an exciting opportunity for the mobile industry to work with entrepreneurs in developing markets to create services that will deliver important socio-economic benefits to their communities.
African startups can now take advantage of this fund which will run several rounds between 2016 and 2020, with each round having specific areas of focus.
The first round will see approximately £2 million disbursed, applicants must be aligned with one or both of the following focus areas in order to be eligible: Sharing Economy – defined as any mobile-based platform, product or service which enables low-income citizens in emerging markets to generate income from 'under-utilised assets', such as free personal time or vehicle use, by sharing those assets with their peers. Services for Small and Medium Enterprises (SMEs) – defined as any mobile-based solution, product or service designed for micro and SMEs in emerging markets that unlock improved productivity and growth.
During the first round, applications will be assessed through a two-stage application process. In the "pitch stage", applicants are required to complete an online questionnaire providing an overview of their product or service; the deadline for submitting pitches is the 18th September 2016. In the "proposal stage", eligible applicants with pitches that meet the objectives of the Fund will be invited to develop a detailed proposal setting out the full business case for the project, with the GSMA's support. A maximum of 30 pitches will be selected to advance to the proposal stage; an independent panel of experts will then appraise the proposals and make awards totaling £2 million to approximately 10 to 15 start-ups in January 2017.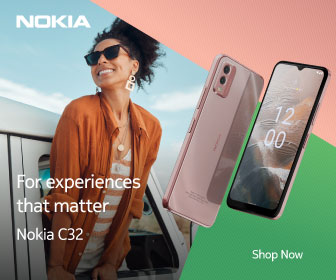 Follow Us