New Appointments
News
Ushahidi's Executive Director and AkiraChix co-founder Angela Oduor joins the Creative Commons board
Angela Oduor, the current Executive Director for Ushahidi and co-founder AkiraChix is among the three members who have been appointed to the Creative Commons Board. Others include Glenn Otis Brown and Jeni Tennison
Announcing the appointment on Wednesday, Molly Van Houweling, who serves as the Chair of the Board of Directors of Creative Common noted that the new Directors were selected following an ''open nomination process that harnessed the insights of the CC Global Network, led by Governance and Nominations Committee Chair Carolina Botero. ''
''Please join me in thanking Carolina for that service and in extending a warm welcome to Jeni, Angela, and Glenn'' she said.
Angela is a technologist, community builder, and open-source software advocate who is passionate about building and using appropriate technology tools to create an impact in the lives of marginalized groups. 
She has over ten years of experience in software development, global community engagement, and non-profit organizational management. 
She currently serves as the Executive Director at Ushahidi, a global non-profit technology company that helps communities quickly collect and share information that enables them to raise voices, inform decisions and influence change. She previously served as the Director of Community Engagement, creating and managing programs for Ushahidi's diverse global community. She is also a co-founder of AkiraChix, a non-profit organization that nurtures generations of women who use technology to develop innovations and solutions for Africa. 
Creative Commons is a nonprofit organization that provides free licences for creators to use when making their work available to the public. These licences help the creator to give permission for others to use the work in advance under certain conditions.
The organization works closely with major institutions and governments to create, adopt and implement open licensing and ensure the correct use of CC licenses and CC-licensed content. 
Follow us on Telegram, Twitter, Facebook, or subscribe to our weekly newsletter to ensure you don't miss out on any future updates. Send tips to info@techtrendske.co.ke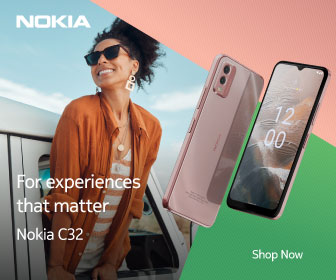 Follow Us