News
ECONET Media owned Kwesé TV is launching in Kenya
ECONET owned Kwese TV is launching in Kenya, the company as announced. Kenya is among the African countries the broadcasting television is launching later this year as it seeks to foray its broadcast television in Africa.
Its entry into the Kenyan market will see Kenyans enjoy a wide range of entertainment, from Hollywood and Nollywood movies to TV series, documentaries, kid's stuff and more. Africans will also be treated to free Barclays Premier League matches after the league announced an agreement with ECONET in March this year for free-to-air broadcast rights  through Kwesé Sports across over 50 African countries starting with the 2016-2017 season. The agreement also saw Kwesé Sports given permission to act in the capacity as an agent for these rights, facilitating their distribution to free-to-air channels across Sub-Saharan Africa.
The company has also announced the availability of  its dynamic mobile app, Kwesé for users to enjoy hours of entertainment.
As it seeks to establish its Kwesé brand in the broadcast industry across Sub-Saharan Africa, ECONET has also appointed Rhys Torrington as its Group Commercial Director, effective 1 July 2016.
Torrington will be responsible for creating and expanding ECONET Media's commercial operations, specifically the ongoing development and implementation of a comprehensive sales strategy for Kwesé products.
Most recently Torrington was the CEO of the Tanzania-based Azam Media, for three years, and according to ECONET Media CEO Joseph Hundah, his role gives him cross-functional oversight of ECONET Media connectivity infrastructure to best meet its core aim of delivering affordable, lifestyle-based, viewing solutions.
"It's increasingly becoming clear that the Kwesé range of products will challenge for significant market share as they are launched. My primary objective as Group Commercial Director is to engage our third-party partners collaboratively, so as to offer innovative opportunities for Kwesé to become integrated within their environments. Whilst we are well-equipped to resource our products, their insights will be incorporated to engineer a seamless Kwesé experience." Torrington said while accepting his appointment.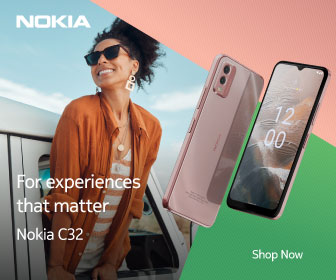 Follow Us