Reviews
Tecno Phonepad 7 II Unboxing
The Tecno Phonepad 7 II is one of the latest products from Tecno Mobile. The devices came just weeks after the launch of the Tecno DroiPad 8 II which we have told you and even reviewed it here.
This device was designed to function as a phone and a tablet at the same time. So what's inside the box? Let us take a look:
Specifications Overview
Display 7"

600×1024 IPS

OS Android V5.1 Lollipop

Memory 16GB

1GB RAM

Processor Cortex-A53 64-bit quad-core Processor

Battery Capacity 4100mAh/4.35V

Camera 5MP Autofocus Rear

2MP Front with Flash

SIM Standard SIM + Micro SIM

4G LTE
Packaging
The Tecno Phonepad 7 II comes nicely packed in a glossy white box. The image of the device is nicely drawn across the front of the box.
At the back of the box there is also an overview of the Phonepad 7II specifications and this actually gives you a heads up of what t expect with the device.
Opening the box and you have the Phonepad 7 II nicely placed inside a plastic box. The device is also covered with a nylon cover
Looking further into the box and surprisingly, the Tecno Phonepad 7 II has nothing much to offer in terms of accessories. Unlike the Tecno DroidPad 8 II, the Phonepad 7 II only has a USB cable, a charger head, a user guide manual, a Tecno warranty card and some small literature for PalmChat.  As i mentioned earlier, there is not much to expect in terms of accessories.
Lets now take a look at the device.
The Tecno Phonepad has a cool sleek design. The moment you see it you won't stop giving it a second look.
Check  more images below.
We have the full review coming up, to give you our full experience with the device.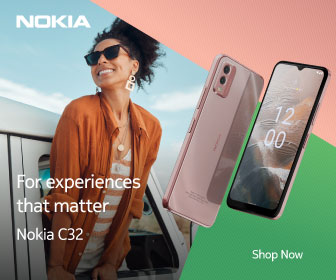 Follow Us