News
Webfluential Launches new tool to help influencers calculate how much their tweets are worth
Twitter usage in Kenya has been doubling year in year out. In fact recent statistics have always placed Kenyans as the 2nd most active people  on Twitter in Africa.
So many brands have also embraced Twitter, always using influencers on the micro-blogging site to promote their brands. This has seen the rise of so many Twitter influencers monetize the platform, always being paid to post branded content. But have you ever wondered how much money you could make for every Tweet you post? Well, probably not.
Ten years after the first tweet appeared on Twitter, a new tool to helper influencers calculate how much money they could earn from every tweet they post has been launched.
Created by Webfluential, the online calculator uses geo tracking and algorithms to assess the exact monetary value of each tweet, based primarily off the number of followers you have.
"'Booked By Webfluential' changes the game for Influencers around the world by giving them free technology that simplifies the entire process of working with brands. Handling requests and booking work are two of the most time-intensive activities that influencers deal with. With this new plugin tool, they can finally have complete peace of mind and focus on more important things, like building their own brand, co-founder of Webfluential said.
For those serious about their influencer strategies, a more accurate estimate on their full influencer score based on the three Webfluential metrics of reach, resonance and relevance is available when they register as an influencer on Webfluential.
''For those whho would like to earn a living from being a social media influencer being paid for posting branded content to your targeted audience, this calculator will tell you how much your tweets are worth'' Webfluential says.
"When Jack Dorsey posted the first tweet in 2006, I doubt even he knew how much of an impact it would have on the world. Its influence has been hugely positive, from giving a voice to those who were previously ignored to making stars out of unknowns. The challenge with social platforms has always been finding a way to evaluate and show a return on investment in measurable ways, and the free online calculator tool  and Booked By Webfluential allow influencers to do just that." Kirsty Sharman, Head Of Global Operations at Webfluential adds.
Sharman adds that Webfluential created the Twitter Calculator to help people understand what their ability to reach an audience is actually worth, but also to highlight that the dream of earning a living being a social media influencer isn't as farfetched as people think.
"Africa is already home to some of the most popular internet stars, but our technology gives those less-well known a chance to launch their careers. Our goal at Webfluential is to give every influencer in the world the tools to turn their passion into a full time career," Sharman says.
The tool is freely available to all Twitter users and for those who have 500 or less followers, the tool will send tips on how to raise their influencer status.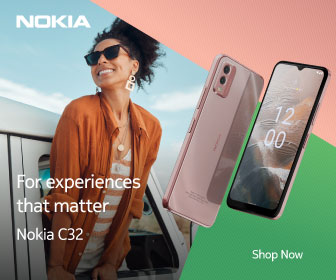 Follow Us