Gadgets
Microsoft Lumia 950, 950 XL, 650 and 550 Launched in Kenya
The Microsoft Lumia 950 and 950XL, and Microsoft Lumia 550 are finally in Kenya. The Lumia 950 and 950XL phones, which were the first phone from Microsoft to feature Windows 10 were first unveiled to the world in October 2015 and were only available in a few selected markets.
It has actually taken so long for Microsoft to release these phones into other markets.
The Microsoft Lumia 650 is also another addition to these phones to enter the Kenyan Market.
Microsoft Lumia 950 and Microsoft Lumia 950 XL were the first Windows 10 Microsoft Lumia phones to be launched and they are the newest premium phones from Microsoft. The 5.2-inch-display 950 includes a hexa-core Qualcomm processor, while the 5.7-inch 950 XL on the other hand has an octa-core Qualcomm processor. Both devices include a 20-megapixel camera, which is not really bad.
Another latest addition to the Microsoft Mobile Devices family is the Microsoft Lumia 650 which is almost similar to the Lumia 550, with a major difference just being the larger screen size. The phone features a 5″ HD OLED display and 8MP camera with LED flash. It also comes with a 16GB storage/expandable to 200GB via microSD.
Microsoft is calling the Lumia 550 as the most affordable 4G LTE smartphone running Windows 10,replacing the Lumia 640 and Lumia 640 XL as Microsoft's budget friendly phones. The 5-inch smartphone comes with a quad-core 1.2GHz Snapdragon 210 and 5-megapixel camera, with an 8GB of storage.
"One of the guiding principles of the Microsoft devices vision is that it's not just about the device itself, but what you're able to get done with it" said Kingori Gitahi, Product Manager, Microsoft Devices East Africa. "The simple fact is that the most personal device that we have to get things done is our phone and we are working tirelessly to make sure that we do our best to give consumers the most productive phones on the planet which fits right into our mission to empower every person and every organization on the planet to achieve more"
Microsoft is hoping to bring in new phone customers with a handful of features, including Windows Hello and Continuum for phones and the Microsoft Display Dock, both important aspects of Microsoft's new Windows 10 operating system. I hope to grab one of these devices for review from Microsoft Kenya and share with you details and experience what it has to offer.
The Microsoft Lumia 950 will retail for Kshs 65,000 while the XL version retails for Kshs 69,999. The Lumia 650 on the other hand will cost you Ksh 23,000. while the Lumia  550 will go for Ksh 13,999. Both phones will be at Midcom & partner outlets countrywide.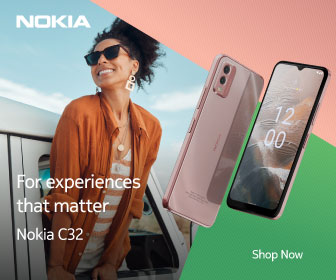 Follow Us